Eatance Quiz App – MAKE YOUR QUIZ APP
Build Your Quiz App with 85% Cost-saving on Digital set up
Make the learning process more fun with Eatance Quiz App, a one-stop-solution to entertain and educate the students in the most exciting ways. Our QUIZ MAKER APP lets you create puzzles in the form of text, images & audio.
Eatance -
BEST QUIZ APP DEVELOPMENT COMPANY
The development of new technologies has paved the way for the education sector to grow, utilizing smart learning methods. Nowadays, learners access digital resources like smart learning apps to quickly and effectively learn various subjects. So, to make smart learning more fun and constructive, we have come up with Eatance Quiz App. The app is bundled with multiple features such as the time-based question, real-time supervision of test, cheat-proof, and much more to let you effectively organize quizzes.
Eatance Quiz App
Development Company
The app development is done by highly skilled app developers, keeping in the user-friendly operation by admin and students. The app comes with a web panel, mobile app, admin app, and is loaded with unique features that will enrich the learning experience of end-user. Eatance Quiz App offers a custom solution to suit your business model. By availing QUIZ APPLICATION DEVELOPMENT SERVICE, you can reach a broader audience and monetize from third-party advertisers.
Premium

Features
Eatance Quiz App
Manage Students
Admin can view and activate or deactivate students' profiles.
Manage Institute
Manage institutes by adding their complete details on the Eatance quiz maker app.
Quiz Management
Add quizzes on multiple subjects and decide the format of quiz such as single and multiple-choice, true or false, etc.
Scorecard
Display answers of the quiz for students to verify once the test is over.
Access Code
For each test admin can set a code and share it with students to begin the test on the Eatance Quiz Web App.
Timed Questions
Decide a pre-defined total time for the quiz, which will be valid for a limited period.
Supervise Test
Admin can monitor the students and test them in real-time.
Display Result
The Eatance Quiz App efficiently displays the result as per the ranking of students.
Registration
Quick registration with ease just by filling name, e-mail ID and phone number.
Login
Access the quiz, check results, and much more on the quiz app after a simple registration step.
Cheat Proof
Students cannot minimize or quit the screen while attempting the test.
Resume Quiz
Resume quiz by entering the quiz code again to continue from the last question attempted.
Review Answers
Check all the answers before hitting the submit button on Eatance Quiz App.
Feedback
Post experience about the app through reviews & ratings on the Eatance Quiz App.
Quiz Summary
Review the summary of entire quiz questions to cross-check if any questions aren't missed.
Manage Profile
Eatance Quiz App allows students to manage and edit the basic details of their profile.
Monitor Quiz
Monitor the live quiz with the Eatance quiz mobile app.
Feedback
Check the answers submitted by students and provide feedback for the same.
Shortlist
Eatance Quiz App allows instructors to shortlist the winner based on the scores.
View Profile
View profiles of the students who have completed the registration for the quizzes and tests.
A Feasible solution for start-ups entering into Ed-tech industry with 85% saving on cost-saving on app development
Premium

Features
Eatance Quiz


Mobile App Screens

Eatance Quiz app Especially for students and academicians
FAQ
Have questions? Look here
Our customized quiz app development service enables you to build app as per your business requirements. You can add or remove features from the standard on-demand quiz app to match your business goals.
Our enthusiastic team is always on the toes to assist clients for seamless operation. We provide quick action in case of a product malfunction or any irregularity in the workflow. But, if you require any add-on custom development service, then it would be paid support. We offer premium support via personal call, e-mail, and ticket-based support.
Eatance Quiz Delivery App does include the source code files that have customer, driver and an admin panel.
Benefits of Our Quiz App Development
Engage Your Audience

You can engage the audience with exciting puzzles and quizzes in the form of text, image or sound on the Eatance Quiz App.

Large Number

The app can withstand a large no. of participants playing/attempting quizzes at one time.

Randomizing Questions

Admin or quiz creator can randomize questions with just one tap.

Gain Insight of Audience

Get a report of engagement activity on Eatance Quiz App.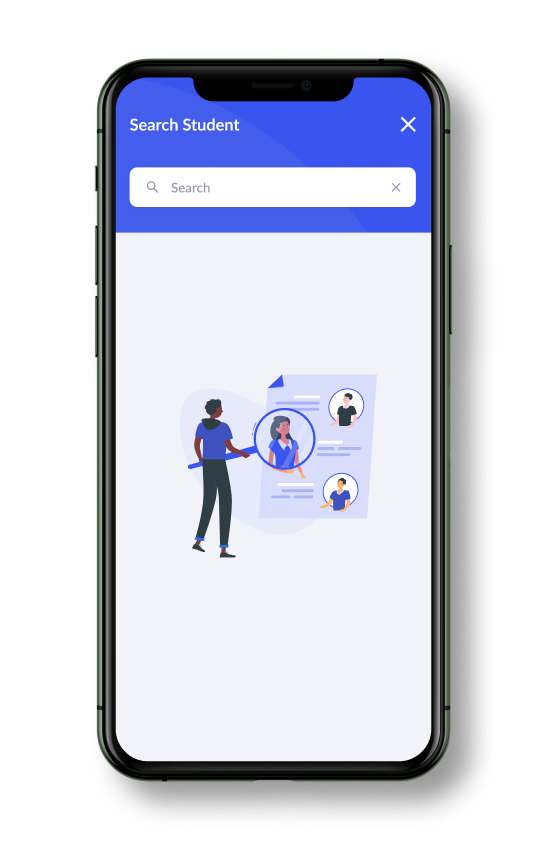 No Instructor Needed

Eatance Quiz App does not require the physical presence of the instructor for supervision. This can save time and money.

Create Custom Tests

The app enables your customer to create a custom quiz of any domain.

Set Timer

Admin or quiz creator can set a timer for each question.

Instant Evaluation

After participants finish the quiz, the app displays the scoreboard instantly
Connect With Eatance Quiz

App Development Company
Eatance Quiz App is built using the latest technology. Set of premium features and an interactive interface makes the app highly user-friendly and engaging. With Eatance custom Quiz App development, you can conduct online exams, quizzes, campus drives and evaluate results in no time.