RESTAURANT ONLINE ORDERING SYSTEM, POS SYSTEM, MOBILE ORDERING & DELIVERY APP FOR YOUR RESTAURANT
Skyrocket Your Restaurant Sales
Vaccinate Your Food Business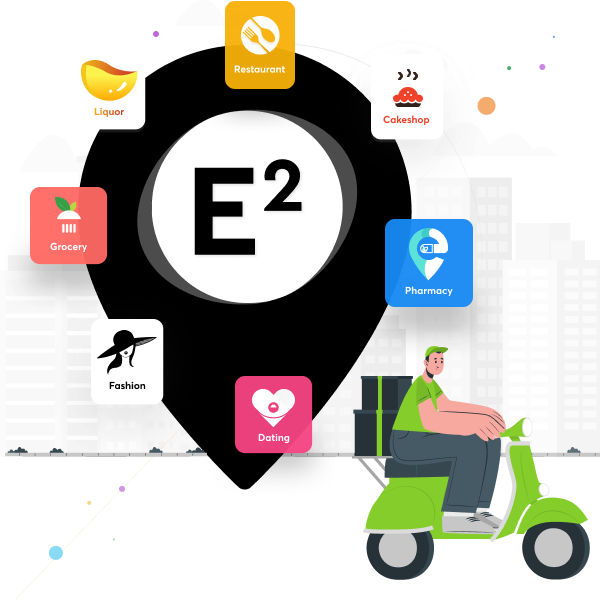 Top Online Food Ordering System For Restaurants
Designed the most user-friendly online ordering system suitable for All Food & Beverage Businesses like Restaurants, Food Marketplace Startups, Cloud Kitchens, Meal Kit Providers, Food Trucks, Home Chefs, Bakery Stores, etc. Customers can place orders more quickly, and you will earn more money from food delivery.
The ideal ONLINE ORDERING SYSTEM is tailored to the brand's success. You can have your own customized application with the EatanceApp online ordering system, which will attract more online customers. Create your own recipes and cuisines, and entice customers with an appealing menu. Retain your loyal consumers by offering them fantastic deals and offers. To get new customers and boost profit, use a mobile ordering app.
Our Happy & Sharp Entrepreneurs
About Eatance
What is Eatance?
Eatance is building the Largest Restaurant Community Network, starting with the Worry-Free Restaurant Website + Restaurant POS System + On-Demand Ordering & Delivering APP & much more.
With the motto "Empowering Food Businesses Digitally", Eatance is helping many Food businesses and Restaurant owners to start taking unlimited online orders from their online ordering system, Managing POS Billing, & Growing their business with plenty of Promotional Offers. Create Your Website in 5 minutes.
PLEDGE TO CREATE 50K NEW JOBS
By Empowering Small Businesses
One Year Massive Accomplishments
Helped approx.  300+ Small businesses & Startups
Made Global Footprint in over 50+ countries.
Generated 750+ new Jobs Worldwide.
Adapting & Constantly Evolving with New features.
Supported By Premiere International Incubator.
Eatance Ambassador Program
Offer Your Clients Our End-To-End Solutions
Create A Positive Change By Empowering Entrepreneurs, Startups, Micro & Small Businesses And Earn Limitless.
Testimonials
What does our customers
say about Eatance Mobile Apps?

"It is an excellent product, quite complete and ready to start using it. The evince team is always available to help and guide you in all questions."
"This application has neat code, attractive design and excellent team support. thank you for your help and your team, once again, I say thank you."
"The code is written in very well-formed and the support is very responsive and good. I suggest that you can buy this code without any hesitation. Thank you again for helping me out."
"The app is great. However, customer service is sensational. I intend to buy more of their products. And I will strongly recommend it to anyone "
Work inquiries
Questions?
Get in touch.