Revenue in the Online Food Delivery segment is projected to reach US$343.80bn in 2022. How about we discuss some strategies to get you a significant chunk out of it?
Clearly, food delivery services are on the rise. People want those delicious treats at their fingertips. But not all food delivery companies can deliver the same quality of experience. So you need to do a few things to improve your customer experience.
While every restaurant has a unique approach to creating an exceptional customer experience, and many best practices across, we have identified 5 of the most critical tactics for any food delivery business to optimize their user's experience and increase sales.
How Can You Make Your Food Delivery Service Better?
When you think of your favorite restaurant, you don't think about the food. Instead, you think about the ambiance and experience of dining there. There's a reason why some places are a hit — it's not just about the taste; it's also about the incident.
So, what happens when a poorly executed food delivery service ruins that experience?
A poorly executed food delivery service can severely damage your brand name. As a result, restaurants are no longer competing against other restaurants in their area; they're also competing against all of the other restaurants in town that offer delivery services.
In fact, according to research conducted by The NPD Group, delivery sales have increased by more than 20 percent over the last five years — and that number is expected to continue growing.
Here are 5 things you can do to ensure an excellent food delivery customer experience
1. Use Technology To Accept Orders
If you want to grow your restaurant food delivery business, you need to use technology. This can help you improve your online orders and boost sales. Here are some ways you can use technology to enhance your online orders: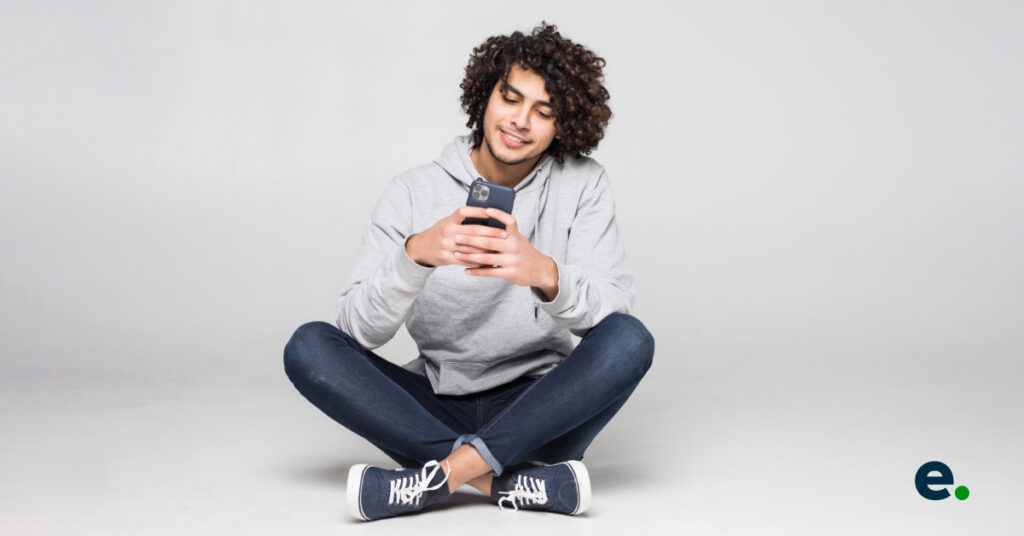 A. Register With Food Delivery Apps
Register with food delivery apps. Food delivery apps today have thousands of customers in almost every city. These apps allow customers to order directly from your website or mobile app and provide pick-up and drop-off options.
B. SEO Optimize Your Website
Search engine optimization is essential for increasing traffic and conversions on your Restaurant Website. In addition, you can use search engine optimization techniques such as keyword research and content creation to inform your customers about your USP, specials, and more.
This will ultimately improve customer engagement and your restaurant's online food delivery sales.

C. Leverage Cloud Telephony
Cloud telephony allows you to accept phone calls from anywhere using VoIP technology. This feature will enable customers to call in orders, speak directly with a delivery driver/ restaurant, and receive automated updates about their order status via text message or email notifications.
D. Develop an application
Mobile apps can also help increase sales through simplicity, convenience, and personalization. To take advantage of the growth in the food delivery sector, restaurants need to take steps now to make sure they're ready when the time comes.
If you want to improve your restaurant's online food delivery sales, the most crucial step is to use the right technology to accept orders. This also includes using an online ordering system that allows customers to place their orders from anywhere and can be integrated with your existing Restaurant POS System.
The most crucial thing is to offer an interactive experience that makes it easy for users to find exactly what they're looking for.
2. Create A Stellar Online Menu
70% of consumers say they'd rather order directly from a restaurant, preferring that their money goes straight to the restaurant and not a third party.
And the above mentioned stats is exactly why your restaurant needs own website with Restaurant Digital Menu.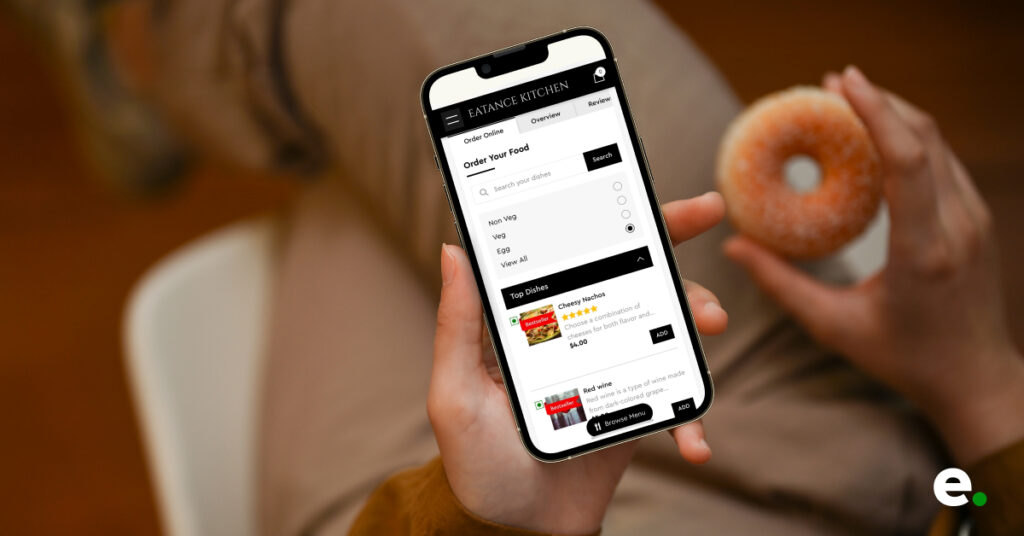 The menu needs to feature all of your most popular dishes and be clear about pricing and serving sizes. If you have a specialty menu, this is the time to include it on your site too.
An excellent online menu must include -
A description of each dish or entree, including any unique ingredients or cooking methods.

The price of each item.

A picture of each word or entree.
3. Add Images To Your Menu And Website
Adding images to your menu and website will make it easier for customers to understand what they're ordering and what it looks like when served at your restaurant.
This will also encourage them to place orders through your website or app.
In the online food ordering business, images are essential for your menu.
The reason is simple: people order based on their eyes, not their stomachs. So if they don't see what they want, they won't order it.
Here are a couple of things to keep in mind to ensure great photos through your online presence.
A. Use professional photos for your restaurant's homepage and landing page
A customer's first impression of your restaurant comes from their first visit to your website — so make sure you're prepared for this moment! The best way to do this is by using high-quality photos on both your homepage and the landing page that appears after a visitor clicks "MENU" or "ORDER NOW."
B. Create multiple images for each dish on the menu
There should be at least one photo for each item on your menu, no matter which image you use. Restaurant owners who want even more information about their dishes can also add additional images — like close-ups or pictures showing different angles of the same dish.
4. Provide a memorable Service
The most important step in improving your online food delivery sales is to provide great service. Every customer wants to be treated with respect and kindness, regardless of whether or not they're paying for their food.
The quality of your customer service can have a great impact on your online food delivery sales. Customers expect good service and will be more likely to order again if they get it. You must train your employees in the proper way to deal with customers. Make sure that they know how to answer questions, respond to complaints and offer suggestions for future orders.
Apart from great communication here are a couple of things to keep an eye out for.
A. Ensure that the food delivered is hot
Another important step in improving your online food delivery sales is to take care that the food is hot when it arrives at the customer's door. Cold food will only give your restaurant a bad reputation and encourage customers to never use your services again.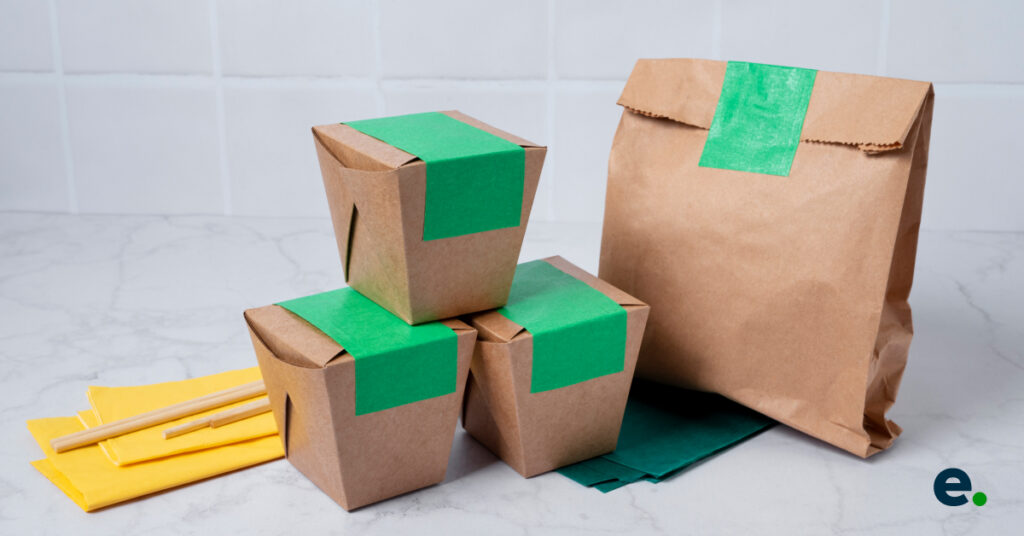 The temperature of your food can make or break an online order from a customer's perspective. If the food gets cold during delivery, it will not taste as good as when it was fresh from the kitchen.
This can cause customers to be disappointed with their order and may cause them not to order again in the future. Make sure that your staff knows how to keep food warm during delivery so that customers are happy with their orders every time.
B. Package food safely in delivery vehicles
Next thing is to package foods safely before they are placed into delivery vehicles and transported to customers' doors.
When people are ordering food online, they want to know that their orders will get there in one piece and not fall apart by the time they arrive at their doorstep! Packaging is very important when it comes to delivering food because it keeps items intact during transit so that they arrive in good condition.
Customers are less likely to order from restaurants that package their orders poorly, which means they may look elsewhere when they're looking for places to eat out with their families or friends!
C. Give special attention to the necessary add-ons
And one of the most important steps in improving your online food delivery sales is giving special attention to the necessary add-ons that customers expect with every order such as napkins, utensils, straws, and wet wipes! These small touches can make all the difference.
5. Offer special promotions & freebies
Giveaways and discounts can be a great way to get people in the door. Offer specials like buy one get one free or 5 percent off for first-time customers only. This will encourage new customers to try your business, which is always good for business growth.
Offer freebies or discounts for loyal customers who order from your website regularly. This could be free delivery, discounts on the meal, or access to VIP tables in restaurants.
Reward customers for sharing their experiences online with you by offering vouchers and incentives for those who write reviews about their experiences. These can be exclusive offers or special discounts on future orders placed through your website.
Conclusion
Going digital so that someone can order your food isn't hard. But to make them fall in love with your food delivery customer service, that's what makes a little bit more work. Excellent food is only one part of the puzzle — excellent customer service is the other.