Eatance has always received love from customers, and the overwhelming feeling of love and recognition has been catalyzed by sur.ly by recognizing Eatance as one of the safest websites for users in 2022. The trust and confidence shown by our customers are validated by the award. Therefore, encouraging us to keep doing better than the best.
Though the award was quite a surprise and a matter of pride, we were always sure about the safety standards of the website. As for our digital team, user experience always stood first on the priority list. We didn't have to do anything extraordinary to do so. All we did was stay compliant and technically leading. Endeavours of our team in assuring the safety of the users through all metrics enabled us to be a brilliantly safe website.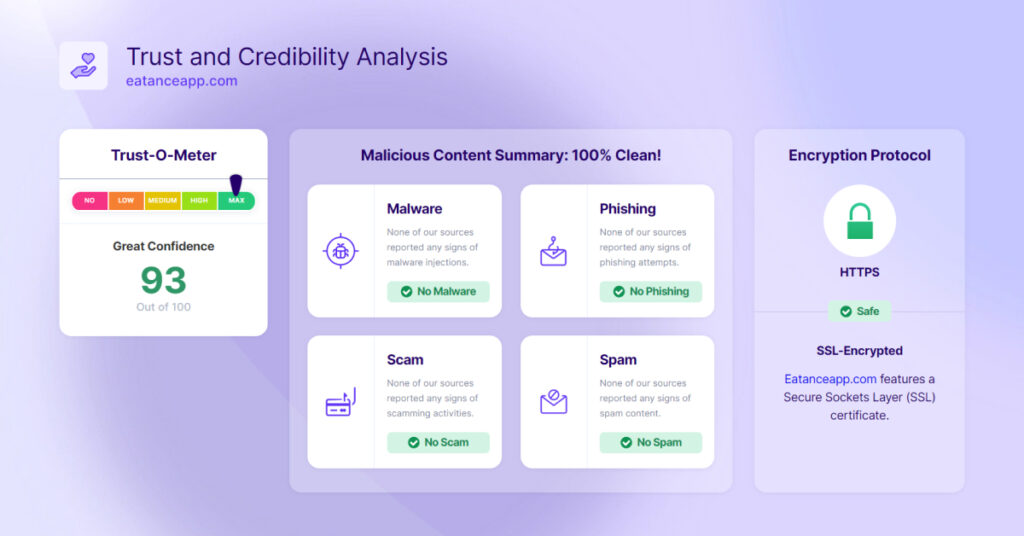 The authenticity of the award hails from the fact that the award was announced to us directly through a mail from the chief content editor of Sur.ly, Philip Knight. The website turned up leading in the rankings in the automated software, and no manual interference altered the results, making it a prestige point for Eatance.
Let us tell you something about Eatance and what actually led it to be recognized as a brilliantly safe website for users.

Eatance is a restaurant website builder that enables third-party food delivery integration, an online POS system, table booking, a digital menu, and much more on a website. A treat for restaurants and their customers, the aim and mission of Eatance is to transform the food business technically.
The website is full of technical edges, and it was a tough task to maintain a good user experience while maintaining the customers' safety. We employed the best-in-class tools to ensure sealing all the cracks that can put our user's privacy and cyber safety at threat. With the expansion of the website and services, we kept evolving our technology and effort for better service and safety measures to not jeopardise the system's efficiency.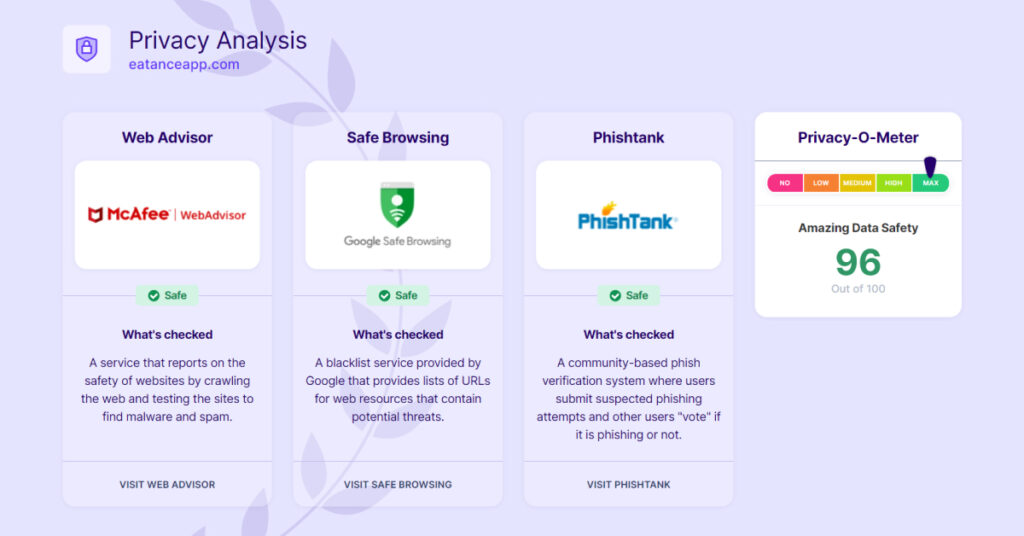 Eatance is humbly thankful to the owner. Hence, assures all its users and Sur.ly to resume doing the best work in every venture we set out for. Keeping the customers first always, we look forward to being as safe as home and as accessible as mothers to our customers.