Toronto, Ontario, June 27th, 2023 - Eatance, a leading food tech company, successfully launched its Food Coupon Marketplace app at the Collision conference in Canada, attracting over 40,000 attendees, one of the largest tech events in North America. The launch is made possible through the support of the City of Brampton, Brampton Innovation District, BHive, and EvinceDev. This innovative app aims to transform the way Canadians discover and save on their favorite food and dining experiences. 
Honorable Mayor Patrick Brown of Brampton led the official launch of Eatance's Food Coupon Marketplace app alongside a distinguished coalition of influential Members of Parliament, key leaders from the Brampton Economy District, City of Brampton Bhive, and an assembly of innovative Brampton startup teams. This remarkable gathering of leaders highlighted the significance of the app and the potential it holds for transforming the Canadian food industry.
Eatance's Food Coupon Marketplace app provides a comprehensive platform that connects customers with a wide range of restaurants, allowing them to access exclusive discounts and deals directly from their mobile devices. With this restaurant coupon app, users can discover new dining options, save money on their orders, and support local businesses in one place.
"Connect Directly with Restaurants, Say Goodbye to Middlemen and Commission Fees. It's Free for Diners & Free for Restaurants," said Maulik Pandya, CEO of Eatance. "This app will revolutionize how people experience dining by providing easy access to exciting discounts and offers from various restaurants. We believe it will benefit customers and help businesses thrive in the competitive food industry."
Key Features of The Food Coupon App Include
1. Extensive Restaurant Network
Users can explore a diverse selection of restaurants, ranging from local favorites to popular chains, all offering exclusive coupons and discounts through the restaurant coupon app.
2. Personalized Recommendations
The app utilizes advanced algorithms to provide personalized recommendations based on user's preferences and past dining experiences.
3. Easy Redemption Process
Users can effortlessly redeem coupons directly from their smartphones, making it convenient for customers and businesses.
4. Comprehensive Coupon Analytics
Gain valuable insights into the performance of coupons with impressions, clicks, and redirection stats. Restaurants can track the effectiveness of their offers and optimize their marketing strategies accordingly.
Download From Here: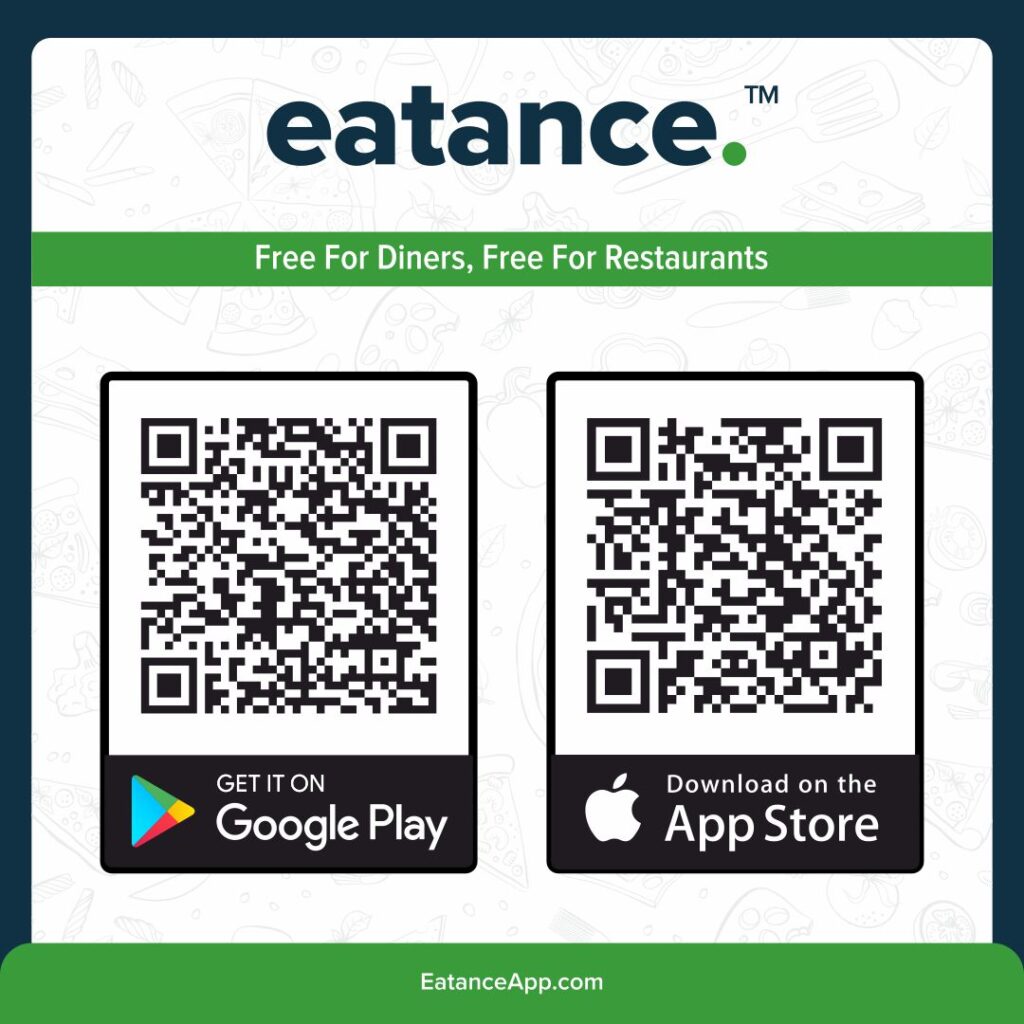 For more information about the
Food Coupon Marketplace App
, please visit
Video
About Eatance
Eatance is a thriving Toronto-based Food tech startup that aims to make restaurants, customers, and staff happy. Eatance specializes in transforming food businesses by providing the best "Restaurant Builder" [RB] and "Multi-Restaurant Aggregator" [MRP]. Eatance aims to empower restaurants of all types, from Chain of Restaurants, cafes to food trucks, with a worry-free digital solution that boosts online visibility and increases customer reach.
Originally Published Press Release at IssueWire