While ordering food online, we all look out for coupons as enthusiastically as we look out for our favorite dishes. Did it ever happen to you that despite applying coupon, the payable bill comes out to be huge enough to push you towards dropping the order? You are not alone in that lane.
With the recent highlights of the debates doing rounds on the significant difference between online and offline food, it has become essential to become an intelligent customer and save maximum on your food budget.
Where does the problem lie?
Applying coupons and promo codes saves you a lot, but only the restaurant decides the price that the coupon is applied upon. And often, restaurants have to increase the base price of the food to extract the high commission per order that it has to pay to third-party food delivery apps. Merely applying coupons doesn't help your wallet, as the prices displayed by third-party online apps are often way too higher than the real menu price that you would get if you choose to dine in. To top that, the convenience and delivery charges make the bills peaky for people to get food on budget.
Recently a man highlighted the difference between the online bill he paid and the original restaurant bill for the same item, and the difference was striking. A recent article talks about the food delivery app's responses to the customer.
So, you can get maximum benefit if your coupons and discount vouchers applies to actual menu prices so that you can get a discount and not just a bluff.
How to find real restaurant coupons on actual menu prices?
Restaurant Websites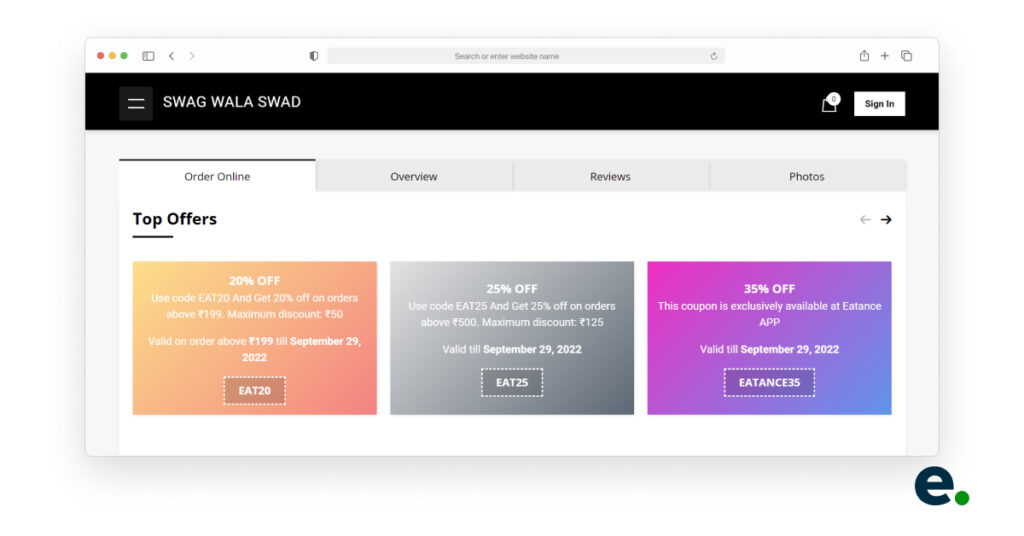 Almost all restaurants provide promotional and seasonal coupons to their customers that are beneficial as they are on the real prices of the restaurants. Some restaurant websites have a specified column for offers and restaurants on their website, and some restaurants require you to sign up for their newsletter. Ordering directly from the restaurant website and using the coupons will definitely keep your bill much less than the third-party delivery app.
For example, KFC has a special coupon page where you can find plenty of discount coupons. The food celebrity company provides both dine-in and takeaway deals for the customers. You can find such pages or offers on almost all the restaurants' websites.
Coupon Apps
Playstore and app store is brimming with restaurant coupon apps that offer discount coupons and offers on food deliveries from various restaurants and food outlets that are directly applied to the food menu of the place you choose. Some gaming apps provide coupons as rewards for scoring great, and some are solely dedicated to providing offers and deals to you that you might not find easily. Be wise to choose the best apps like the Eatance coupon app that provides legible and high discount coupons directly on the actual menu price of the food outlet you order from.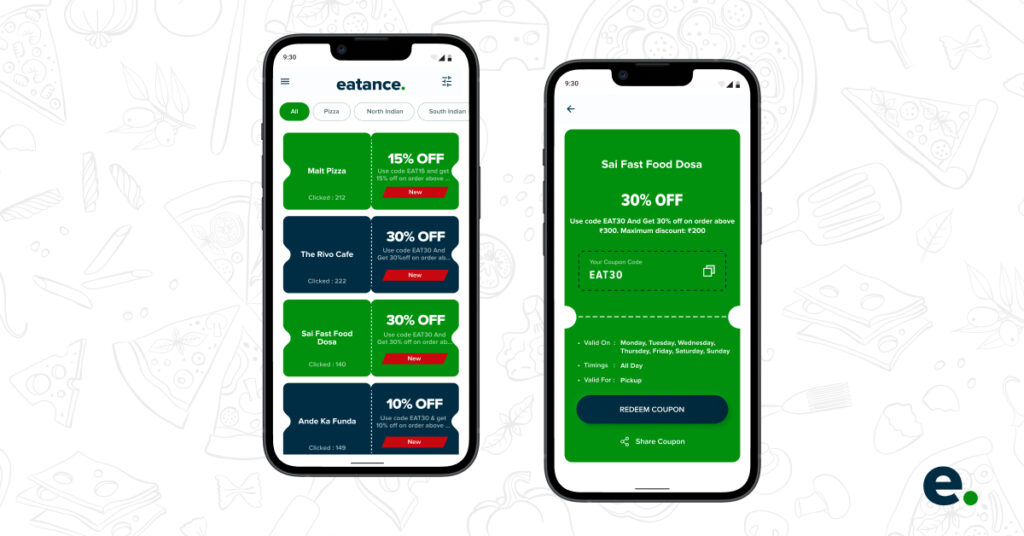 Coupon Websites
Finding effective and beneficial coupons can be tough but with new coupon websites pouring in across the web makes it easy to get the best food deals. In searching for coupons, always beware of spam websites as there are less authentic and more fraudster food coupon websites. Always choose popular websites to find the coupons as they are tested for authenticity .
It is not mandatory that all the coupons on the popular sites will work as they keep expiring and renewing. Also, some coupons have conditions, so always read all the information about the coupon before applying to get the maximum benefit. Some coupon websites by restaurants and provide promotional content for specific restaurants only.
Local Newspaper
Newspapers don't just carry news but also saving measures too. Many locally printed newspapers , online news portals carry ads and promotional content from various local restaurants that mostly include a coupon or discount code. These codes are applicable to real menu prices of the restaurant and thus provide discounts. So, if you are an ardent news reader then it is going to give you more than just the information. You can also find coupons in online ads sometimes.
Emails
With AI working its magic across the web, your emails have become a great promotional platform for companies. Restaurants also use this platform vividly and regularly send promotional content in their emails. Most of the emails have a coupon code or voucher which you often miss. So now, whenever you find any mail from a restaurant or food delivery app, consider opening it, for it might have savings for you on your next order.
Conclusion
Discounts are always pleasing and when they come with your delectable plate of food, happiness becomes manifold. We hope you find the best coupons for food from the above-mentioned platforms and save maximum on your food orders. These platforms will provide you with the best, most effective, and high discount food coupons with minimum effort and time.