Every success story has bold and timely decisions, strategic wisdom, and persevering efforts behind it. When The Taj hotel opened 119 years ago, it took almost six decades to set it up into a chain, and the rest we all know. We can find more than à century of Taj hotels around the globe.
In today's flashy times, we know you cannot wait for six decades to expand your restaurant business. If you have a successfully running restaurant, and have desire to open a new branch to it then you must give it a proper but swift thought. Expansion of any business is a tough job, and when it's a restaurant, then you have to get extra cautious and smart as the success of a restaurant depends on a series of factors. From location to crowd base, many considerations might have worked for you in the first restaurant but will not in the second one.
No, we are not scaring you or adding second thoughts to your mind. You must expand your venture as progressing is the attribute of success. We are here just to help you out on your journey of expanding your restaurant. Here we present you five beneficial tips from the experts to follow while setting up a new branch of your restaurant.
Pre-Requisites
It is always good to be ready, and for that, you must know what you need to have to get ready. So here are some pre-requisites that you must take care of once you have the first thought of expanding your restaurant business.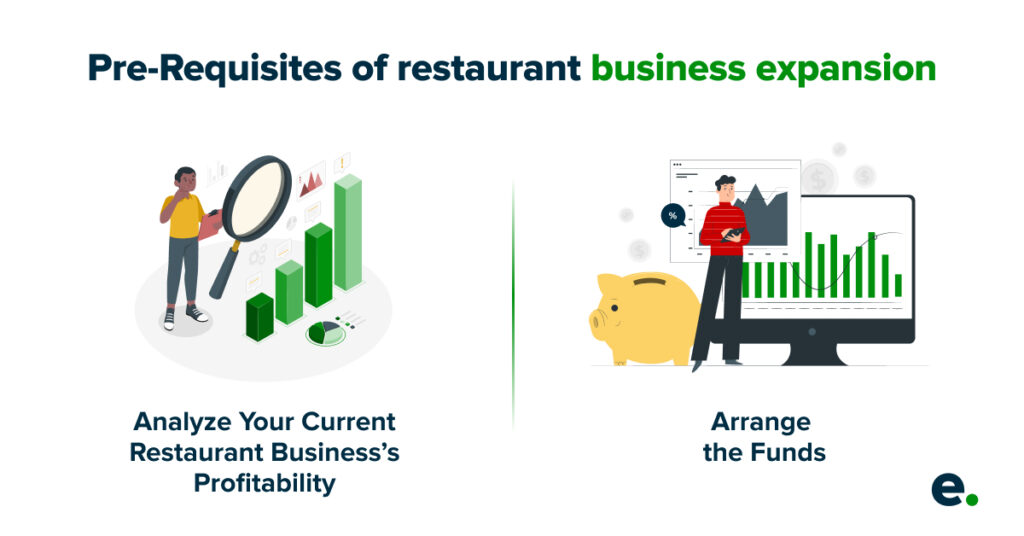 Analyze Your Current Restaurant Business's Profitability
Your current restaurant sets the reference for you for the next one and without a deep analysis of your current restaurant's profits, functionality, shortcomings, etc., you cannot make a good start with a restaurant expansion strategy.
Study the accounts of your current restaurant at the very first as if you are making a good profit in it then only you should invest in its new branch. It would be rather good to spend some more time and effort on your current restaurant if you are not making more than you are investing in it. If it is making a profit, then evaluate the factors contributing the most to the success and how they can blend into the next venture.
If your menu has helped you the most in fetching the crowd, then you can replicate it in the next one too.
If it was its location, then try to open the new restaurant in similar locations only.
Analyze whether your current restaurant's staff and infrastructure requirements would be enough for the next one to get a proper idea of the expenses you would have to make. You can also go through different examples of organizational charts for different types of the restaurant business
What is the amount of your responsibility in the current restaurant and if you have someone of equal calibre to run the new one? And if not, can you manage the responsibilities of both places as handling them is equally essential?
Arrange the Funds
You cannot go wrong with the financial part of the restaurant expansion. Pre-plan and strategize How and where to arrange the funds from that would be sufficient for the expansion. You will need buckets of notes to set up a restaurant, and you must be knowing from your previous experience.
There are many ways that you can arrange for the capital for your restaurant expansion if you don't have that right now:
You can take a short-term capital loan to cover the ongoing expenses.
If you have enough down payment and need the loan for a longer time, you can take a small business administration loan.
You can also take a merchant cash advance which can be repaid from your daily sales. This kind of funding is quick and doesn't require formalities like credit scores.
You can use a subscription model many companies offer for technical expenses like software and apps.
How to Expand Your Restaurant Business?
We know that you would be familiar with the planning and strategy-making part of a restaurant from the first time you open one. That experience is going to help you a lot. But, this time, it is a bit different. You don't have to think much about the menu or theme, but aspects like location and marketing still require deep research. Now when you are ready with your prerequisites, that is, your capital and essential stats and information, you can head for the restaurant's expansion. Here are some crucial steps that you must take for an efficient and successful restaurant business expansion: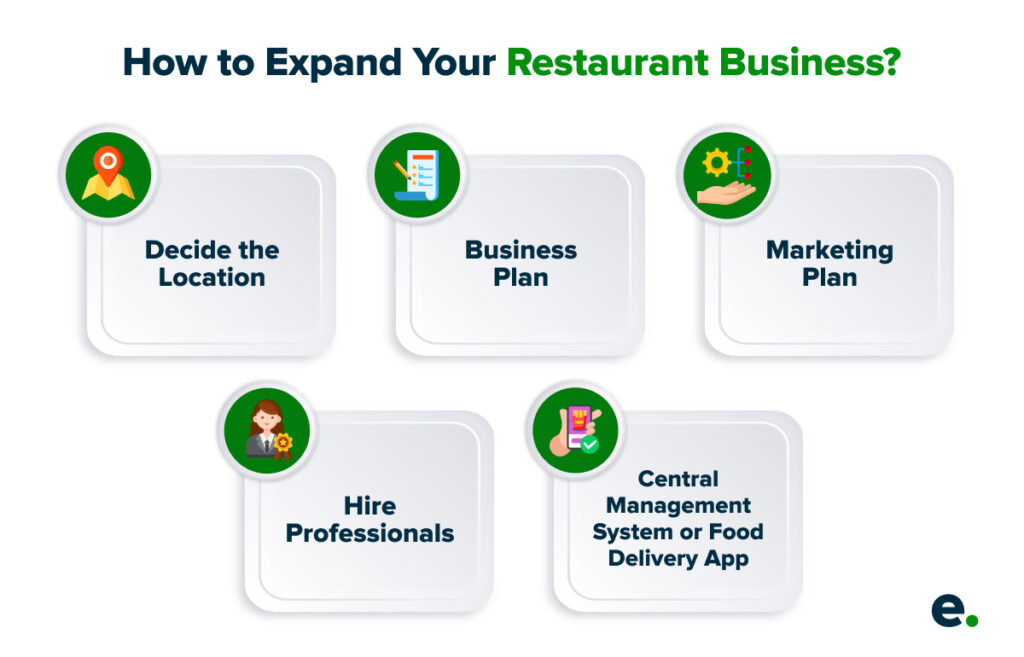 1. Decide the Location
Your current restaurant's location pays much to its success. So, you have to be very dexterous in choosing a similar one for the new restaurant. Simple, a pizza shop that ran successfully near a college might not do great near an old-age home. Therefore, you must be aware of the geographical significance of this business.
Conduct a thorough study of the new restaurant's location as it is one of the most important and decisive factors for the success of a restaurant. Ensure opening the restaurant with the targeted customer base to have regular visitors.
Go through the reviews of your current restaurants and other restaurants in the particular location  to know about the expectations and demands of the crowd.
Form a foolproof action plan
2. Build a Robust Restaurant Business Plan
Having the business plan of your current restaurant will be good to start with. But this time you need to tailor some changes as the location, size, and targeted audience might change for the new restaurant. Your competitive analysis, market overview, financial management, etc., will need fresh input. A perfect restaurant business plan is the first step toward expansion.
3. Set Up Marketing Plan
If the restaurant is new, so must be its marketing strategy. You have to use the brand reputation you have already built for your current restaurant to spice up the buzz about your new one. Make a robust marketing plan for your new restaurant to replicate the brand reputation of your current restaurant.
Set up hoardings and a consultation desk about the new restaurant at the current restaurant to let people know about it.
Add the restaurant to your current website rather than just building up a whole new one for the new restaurant.
Try targeted marketing complementing the location of the new restaurant.
Try offering complimentary meals to get going initially.
Use social media to spread the word, and don't forget to mention the current restaurant's success.
Plan a big opening if you have a good budget window. Let potential customers know about it through print and digital media.
4. Hire Professionals
You are not new to hiring the staff. You must have passed through all the scrutiny processes while hiring for the current restaurant. This time you would be more experienced on whom to hire. Use your expertise very wisely to get the best team onboard. From chef to manager and waiters, ensure to have professionals that can cater to the specific needs of your restaurant and the location it is in.
Train the hired staff well before the restaurant opens so that they don't appear naïve on the very first day. A rehearsal opening can be great to give them a good idea.
You can take the help of the best employees from your current restaurant to polish up the new team.
If you are sticking up to the same menu, then do let both your head chefs have a regular word about the recipes and other culinary aspects.
Hire security personnel and waiters according to the needs of the current location and size of the restaurant. Different customer sizes and restaurant areas call for a different amount of staff.
If you are looking to tackle some common staffing issue, do check out - Top 10 Restaurant staffing issues and how to solve them
5. Invest in Good Central Management System and Food Delivery App
You cannot jeopardize all your efforts just because you didn't go technically advanced. It is good to keep the foundation of your restaurant classic, robust with epic dishes and incredible hospitality, but you have to be cutting edge at technology too. Get a smart and reliable central management system that helps you monitor your restaurant chain business. Moreover, it will act as a standard management point.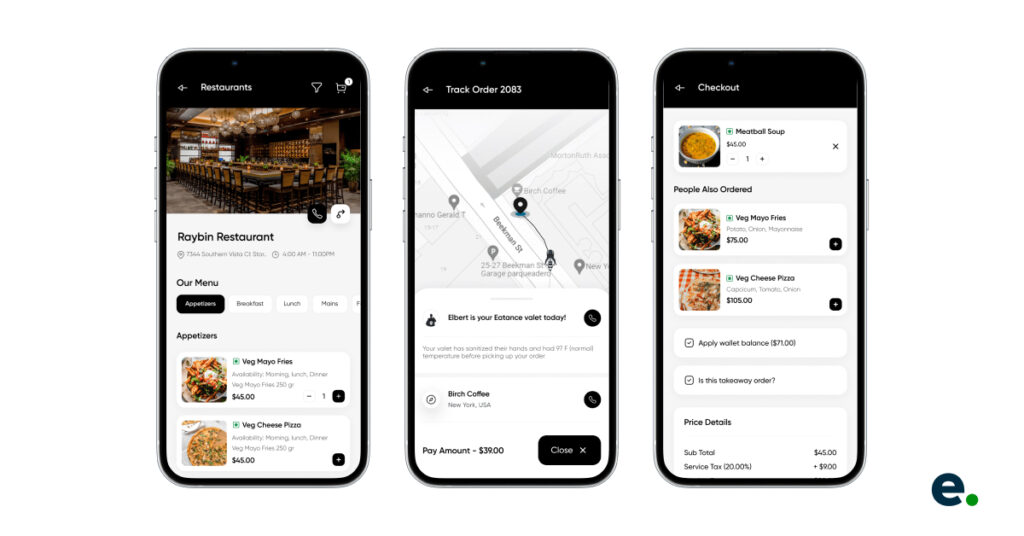 Also, do invest in an online food delivery app that will exponentially increase your sales. You can try Eatance multi-restaurant food delivery app that can easily manage the orders for the complete chain of the restaurant from a single panel. This will not just help your new restaurant but your restaurant business as a whole.
Conclusion
Restaurant expansion can be a big dream for many, but must realize it smartly. We hope the above tips will help you set up your new restaurant more quickly and efficiently. In addition, we hope you replicate the success of your current network and soon set up another branch.