Restaurants were one of the top industries that were hit severely by the pandemic. As a result, the restaurant and food services sales in 2020 were $240 billion below the pre-pandemic forecasts.
However, with new forays into technology and delivery, restaurants are expecting to rebound. Even people prefer to order food than going to dine in. According to Statista, online food delivery services have increased 67% globally, with the US experiencing the maximum growth at 123%.
Are you ready to skyrocket your sales with the best online ordering system? Today, we will showcase the top ten benefits of a restaurant online ordering website.
But before we move forward, let's look at some latest trends in the online food ordering system.
Current Trends of Online Food Ordering System
The global online food delivery market is valued at $126.91 billion in 2021 and is expected to reach $192.16 billion by 2025, at a CAGR of 11%.
The rapid growth of online food ordering is attributed to many factors, including:
Choice of multiple cuisines
Safer than dining in (thanks to Contact-free deliveries)
Vital marketing initiatives and mouth-watering food pictures that attract people
Get a different taste at home (as people are not feeling safe going outside)
Millennials are three times more likely to order food for delivery than their parents. However, fulfilling their demands requires a seamless ordering process, quick checkout, and faster delivery. This means just like the in-house ambience, and restaurants need to ensure their food ordering solution offers the best possible experience to customers.
Following are some of the Top Must-have features of Online food delivery website
Mobile-responsive Interface
Customizable Menu & Add-ons
Online Reservations of Table & Events Orders
Digital Menu Share on Social Media Ordering
Easy-to-use Admin Panel
Promotions & Coupon management
Point of Sale Features: add orders and print invoices
Engagement & Loyalty features
Reviews and ratings
Easy Reorder
Detailed Analytical Reports
Social Sharing
Blog Management
Search Engine Optimization Options
Many third-party services offer Online Food Delivery services, but they charge a hefty commission on every order reducing your profit margins and customer loyalty.
What if you have your own Food Ordering System without investing a penny? 
Yes, Eatance's Restaurant website increases sales and boosts your revenue without paying any commission or Subscription. Eatance allows restaurant owners to create a Restaurant's website, enabling your customers to order from Mobile, iPad, FaceBook. Instagram or any internet-enabled Devices.
In addition, you will also get a free hosted platform and a separate database to ensure security with Eatance.
10 Major Benefits of a Food Ordering System for Your Restaurant
Having an online presence will help you reach new customers who might not have heard about your restaurant yet. In addition, a top online food ordering system will make their experience memorable and delightful. Here's how!
1- More Orders
As mentioned above, more people are ordering online than going to a restaurant for eating. 21% of customers prefer ordering food directly from the restaurant online compared to 16% who prefer third-party delivery providers.
By creating a user-friendly interface, you can compel users to order from you. Additionally, you can provide discounts and special offers to increase incoming orders further.
Moreover, it appeals to tech-savvy customers that prefer online ordering over other options. Restaurants can also use Social Media Order buttons to attract customers to place orders from Social Media Platforms.
2- Efficient Customer and Order Management
The best online food ordering system helps enhance customer-restaurant relationships by offering a user-friendly admin panel. You can manage new, active, and cancelled orders from a single dashboard.
In addition, the food ordering system will notify you as soon as you receive a new order so you can start the preparation instantly, fulfilling it quickly. You can also receive Online Reservations for Tables and Party orders. This will help you plan things efficiently and run operations smoothly.
It also allows you and the customer to track Orders/Reservations in real-time, Keeping customers updated and preventing back-and-forth calls to your restaurant while ensuring timely deliveries.
3- Increased Marketing Opportunities
When offering only dine-in services, you have a limited target audience (based on your geographical location). However, with online ordering services, you can reach more people (even those who cannot travel to your restaurant).
For instance, you can create geographic-specific audiences to reach potential customers and increase sales with Facebook and Instagram advertising. Besides, with your website, you can stay in front of your customers 24x7 without paying any charges to anyone.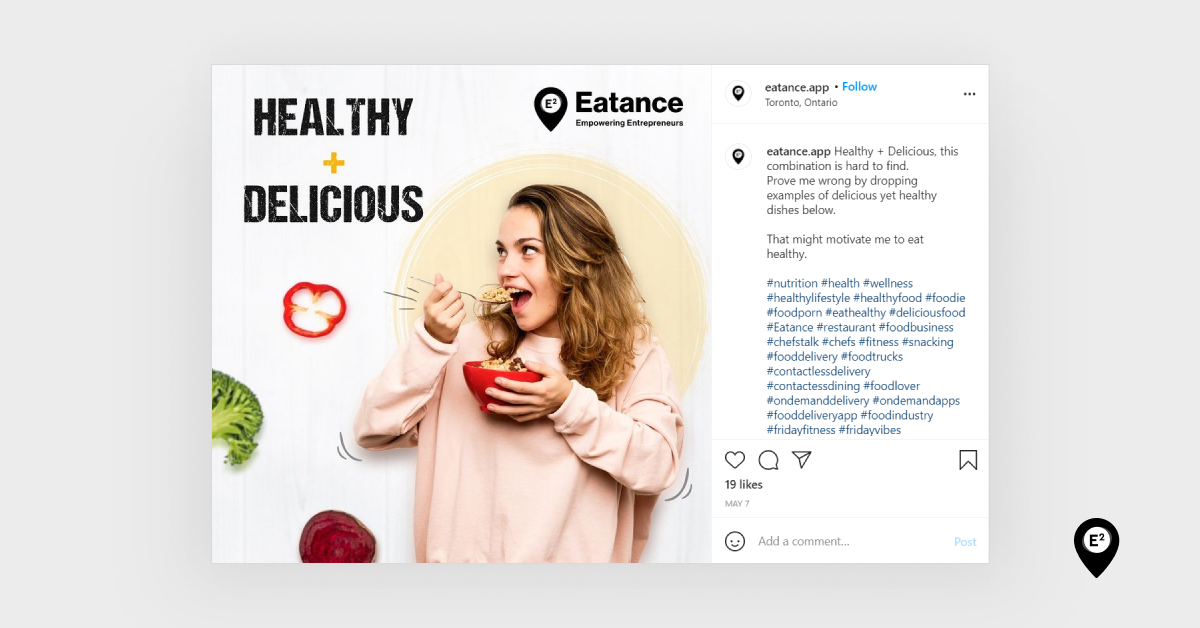 SEO features allow you to optimize your website for local search for increasing traffic and optimizing it for better ranking. Also, for example, you can claim your Google My Business profile to reach people searching for "food delivery near me" in your locality.
4- No Commissions to Pay
Third-party online ordering services charge anywhere between 15-25% commission on every order. Plus, you'll have to pay payment gateway charges (usually around 1-2%).
For restaurants, this means a reduced profit margin on every order. Also, you won't have to worry about third-party delivery providers increasing their commissions year-over-year.
To top it off, more customers prefer ordering directly from restaurants than third-party services. So, why not keep the revenue in-house by using a food ordering system.
Besides, it will give you complete control over your services. You can even switch on/off your services or optimize your menu anytime.
5- More Control Over Customer Data
When you have a website, you'll have more control over customer data. For instance, you can access:
Who orders from you?
What do they order the most?
When do they order the most?
Do they use promotions and offers on your restaurant?
You can use these details to create personalized marketing campaigns to convert them into loyal customers and get more orders.
Another benefit of this information is that you can identify trends and customer preferences in-depth and customize your offerings accordingly. For example, if you notice people are ordering more healthy foods (like salads) than fast foods (like pizza), you can add more healthy items to your menu.
Also read : Cost Estimation of On-Demand Food Delivery App like UberEats
6- Stay Ahead of the Competition
In the world of third-party delivery services, very few restaurants offer their online ordering facility. While these third-party services are reasonable, you are likely to get lost amidst hundreds of options.
A food ordering system lets you build a voice for your restaurant and build trust with customers. It also indicates that you're willing to reach customers where they are (unlike others who leave everything on third-party services).
7- In-Built Blog Management
You can use the blog section to promote your services. For instance, you can showcase how things work in your kitchen (hygiene, safety, and other precautions) to build trust with potential customers.
Blogs also enable you to provide value-adding content and incorporate more keywords (in different articles), allowing you to better optimize your website for search engines. Which, in turn, will enhance your rankings, thereby increasing online traffic. You can even store food recipes and DIY notes for a later reference or share them with new chefs.
8- Robust Analytics and Insights
A restaurant ordering system provides precise information about the cash flow and growth of your restaurant. For example, you can track the costs incurred on delivering orders and compare them with the revenue earned.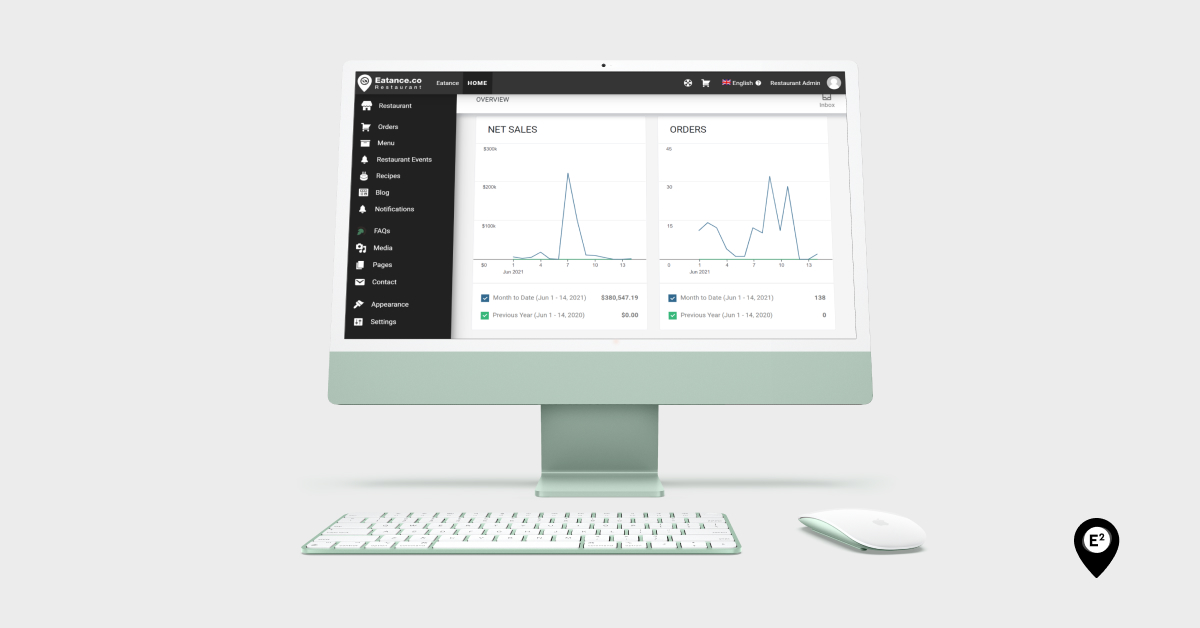 You can even analyze daily, weekly, and monthly profitability within minutes, even when you've fulfilled thousands of orders. Additionally, you can examine popular food items and ratings regularly. This will enable you to optimize your services better to increase your profits.
9- Reduces Errors
Ordering errors can be costly and lead to food wastage in the restaurant. Imagine this. Your employee is juggling between phone calls to take orders and mistakenly packs wrong items. This means two customers will receive incorrect orders, causing frustration and a bad experience.
That's not it. Other customers will have to wait for a long time to get their items delivered as you try to make up for the mistake. Plus, you risk getting negative reviews, which can have far-reaching implications in the long run.
With a restaurant ordering system, you will have everything in writing so you can double-check the orders, thereby minimizing the chances of errors.
10- Better Personalization
Online ordering takes away the person-to-person interaction between your staff and customers. However, it also opens the door for optimizing your hospitality standards.
For instance, you can add personalized thank you messages with the order. You can even send a complimentary food item with the order of your frequent customer. These little touches show your customers that you appreciate them ordering from you.
Conclusion
An Online food ordering system gives restaurants complete control over their services. You won't have to pay any charges or commission on any orders, increasing your profit margins. In addition, the analytics dashboards equip you with the valuable insights you need to enhance your services.
If you haven't used a restaurant ordering system yet, now is the time. Try Restaurant website for free today and get access to amazing features!