Negative reviews can significantly affect your restaurant's reputation and deter potential customers from ordering food from you. Unfortunately, no restaurant is safe from negative reviews.
Fortunately, you can convert these reviews into opportunities to grow your restaurant.
Review Trackers found that 45% of customers are more likely to visit a business if the owner responds to negative reviews.
We're here to help you respond to negative restaurant reviews the right way. In this article, you'll learn:
The impact of customer reviews on restaurants
Common types of negative reviews
Do's and don'ts of responding to negative restaurant reviews
Best practices for responding to negative restaurant reviews
Let's get started!
Impact of Customer Reviews on Restaurants
From Google and social media to Yelp and TripAdvisor, there are plenty of platforms for customers to leave a review. In fact, 88% of all reviews come from only four websites: Google (73%), Yelp (6%), Facebook (3%), and TripAdvisor (3%).
And people read the reviews too. For example, 94% of diners choose restaurants based on online reviews.
A well-written response to negative reviews will make the reviewer happy, bring more customers to your restaurant, and enhance your brand image.
Another benefit of customer reviews is that it helps rank you higher on search results. Since Google and other websites aim to show users the best of what they're looking for, you will need to minimize negative reviews as much as possible. You can do that by addressing customers' concerns in the best possible way.
Common Types of Negative Restaurant Reviews
Before we move to how to respond to negative reviews, let's look at why customers complain and how you can avoid it in the first place.
Long wait times: One of the most common issues customers complain about restaurants is long wait times. In order to solve this issue, begin by identifying the busiest times throughout the week (you can do that with Eatance). Then, hire temporary workers (staff and chef) to meet the surge in demand.
Problem with the staff: These can range from rude behavior to employees not knowing how to answer customers' concerns. To solve this issue, you need to train your staff regularly on handling customers.
Ignoring messages: If you have a social media presence, you need to check your inbox often. Many customers text businesses on social media, and if you don't reply, they might consider it bad service.
Saying the customer is wrong: Many times, it's not the restaurant's fault. Instead, the issue arises due to confusion or too much expectation from the customer. However, you shouldn't say it's their fault. Instead, try to solve the confusion and promise to do better the next time.
Do's and Don'ts of Responding to Negative Restaurant Reviews
Responding to negative restaurant reviews takes practice to perfect. Until then, keep these do's and don'ts in mind to ensure customer satisfaction.
Do's 
Don't ignore any review (no matter how bad it is).
Thank the reviewer for visiting (or ordering from) your restaurant.
Take every negative review as an opportunity to improve your services.
Use proper grammar, punctuation, and complete sentences to avoid confusion and maintain your restaurant's reputation.
Don'ts
Take reviews personally as they can affect your whole day.
Reply to reviews when you're angry.
Wait too long before responding to reviews. Ideally, you should reply within two-three days (same day, if possible).
Be stubborn or focus on the customer's mistake (if any).
How to Respond to Reviews on Different Platforms?
While the overall process and tips remain the same, the approach varies slightly from one platform to another.
Responding to Google Reviews
While the overall process and tips remain the same, the approach varies slightly from one platform to another.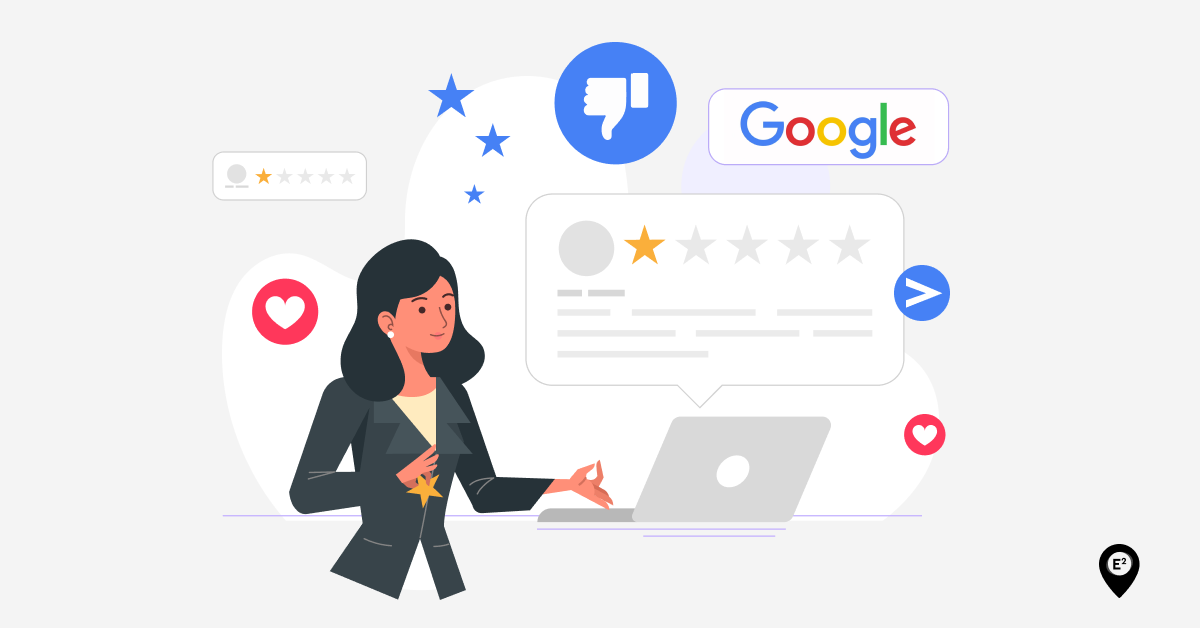 Once you've identified one-star reviews, here's how to respond to them.
Read the review thoroughly and try to understand it from the customer's perspective.
Take a few minutes to brainstorm or discuss with your team to decide how to proceed
Apologize for your mistake (if you have made one). However, don't apologize if you haven't done anything and the customer is rude for no reason.
If you feel the problem requires further investigation, apologize first and let the customer know that you're looking into it. Then, update your response after you have resolved the issue.
End your reply on a positive note by thanking the customer for visiting your restaurant and bringing the issue to your notice.
Responding to Yelp Reviews
Yelp is yet another popular review platform. A Harvard Business School research between 2011 and 2016 found that a one-star increase in the restaurant's rating can increase the business's revenue by up to 9%.
That said, here's how you can respond to negative restaurant reviews on Yelp.
Personalize the response using the customer's first name.
Apologize for the bad experience the customer had at your restaurant. Mention the specific issue they've raised and not something general that will make your response look like a template.
Highlight what you're going to do to ensure the issue doesn't repeat.
Offer compensation as a goodwill gesture to show that you're really sorry.
After you've resolved the issue, end the response by asking if there's anything else you can do.
Responding to Facebook Reviews
Facebook is the most popular social network in the world. Therefore, you need to be extra cautious when responding to negative reviews. Here are some tips to help you.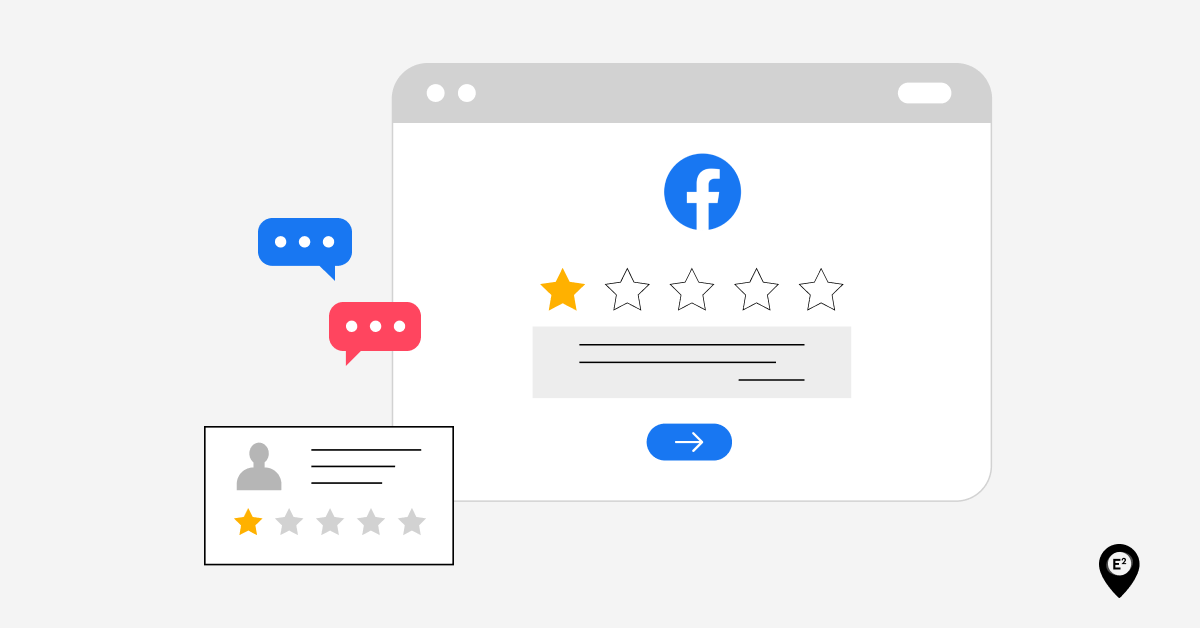 Personalize the response using the customer's first name.
Highlight something good from the review (if any). This helps reiterate that they liked something from their dining experience and flips the narrative for potential customers reading the review.
Apologize for their bad experience with you.
Explain the mistake or mention what you're going to do to ensure it doesn't happen again.
If you didn't do anything wrong, be empathetic and let the customer know that their concern is heard and being addressed.
Highlight that this issue is not a common occurrence (to deter potential customers from visiting your restaurant).
End your reply on a positive note by thanking the customer for visiting your restaurant and bringing the issue to your notice.
Responding to Reviews on Your Website
Most restaurants today offer online ordering and doorstep delivery services. The thing is, your potential customers are more likely to read the review right before ordering any dish from your restaurant food ordering website.
Therefore, to prevent them from abandoning the cart, you need to respond to every review as soon as possible. If not, it will look like you don't care about your customers.
Here's how to do that.
Use the customer's first name when responding to the review.
Apologize for the mistake and ensure that the issue won't repeat.
Highlight what you're going to do or have done to solve the issue. For instance, if the customer's complaint is related to packaging, tell how you're going to prevent the problem from now on (e.g., changing the packaging materials).
Send a unique discount code that they can use when ordering again from you.
Note: You can manage all your reviews from one place using Eatance. Its dashboard highlights all the customer reviews so you can read and respond to them directly.
Responding to Negative Restaurant Reviews: 5 Best Practices
There are certain best practices that you need to follow when responding to negative restaurant reviews. These tips will help ensure your customers are satisfied and your brand reputation remains intact.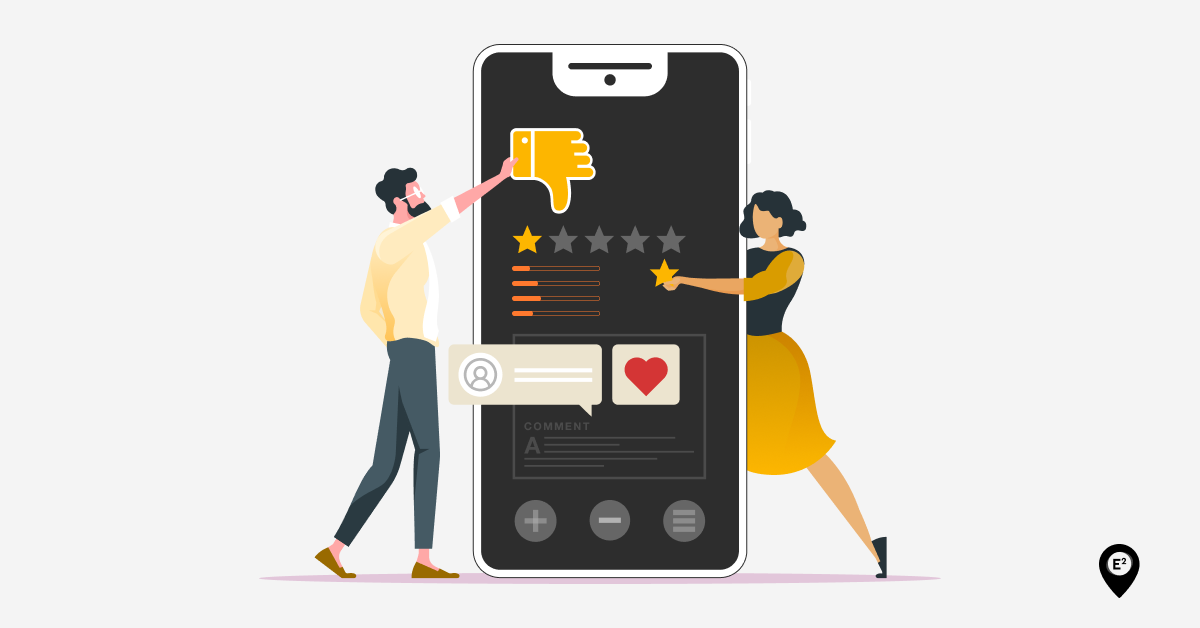 1- Use the right words
Thank you, and sorry can go a long way when responding to negative reviews.
When a customer leaves a review, thank them for taking the time to share their opinion (even if it isn't positive). This might make them a little less frustrated and help them cool down quickly.
Also, when you say sorry for the bad experience they had with you, it makes them feel their opinion is being heard.
However, it is crucial not to be too apologetic. That will make you look inexperienced, and potential customers who read the review might deter away (thinking it's a common problem at your restaurant).
Also, if you feel that the customer is aggressively blaming you even when it's not your fault, you don't need to apologize.
2- Be available for further communication
In order to convert the one-star rating into a five-star rating, you need to ditch the template and show customers that you're willing to solve their issue. This also means being open to further discussion.
One way to do that is by giving them your contact information so they can reach you anytime.
3- Avoid using your restaurant's name in the response
Using your restaurant's name while responding to a negative review can do more harm than good. That's because it increases the chances of the negative review popping up when someone searches for your restaurant (as it becomes a keyword).
Instead, use your restaurant's name when responding to positive reviews for the same reason.
4- Don't get defensive
It hurts when someone says negatively about the business you're building and working hard for. However, don't take the reviews personally and get defensive. It won't help your brand image. Instead, listen with an open mind and be ready to make necessary changes.
5- Invite customers for a second chance
Just because a customer had a bad experience at your restaurant doesn't mean that you need to leave them at it. Instead, invite them to your restaurant again and give you a second chance to make things right.
Offer a discount, complimentary drink, dessert, or even a free meal (depending on how bad their experience was). If they give you a second chance, they might as well change their review.
Every restaurant gets negative reviews, and it's not something to worry about. All you need to do is respond to them in a way that satisfies the reviewer and work on your services to prevent the issue from arising again.
Also, don't forget to leverage the Eatance restaurant food ordering website that helps keep track of all your orders. This will make it easier for you to determine who the reviewer is, when, and what they ordered from you, enabling you to better address their concerns.