Since last year, we have seen almost every restaurant leveraging digitization to survive and thrive in the business. We also saw a surge in the number of Cloud kitchens (a.k.a. Ghost kitchens).
However, this only means an increase in competition. Today, you have to compete with restaurants in your area and with those located miles away. But don't let that scare you. Eatance has a solution for you.
Eatance is an on-demand mobile ordering and restaurant website builder that can help restaurants and Cloud kitchens create a strong online presence and generate more sales.
It offers a complete online solution to help you grow your cloud kitchen business, including creating a website, a mobile app, business consulting, and branding. But, before we move to how we can help you build a strong online presence, let's look at all things you can do.
1- Communicate With Your Customer Digitally
Since you're running a Cloud kitchen restaurant, you will have customers you have never met (and might never will). However, this shouldn't stop you from communicating with them.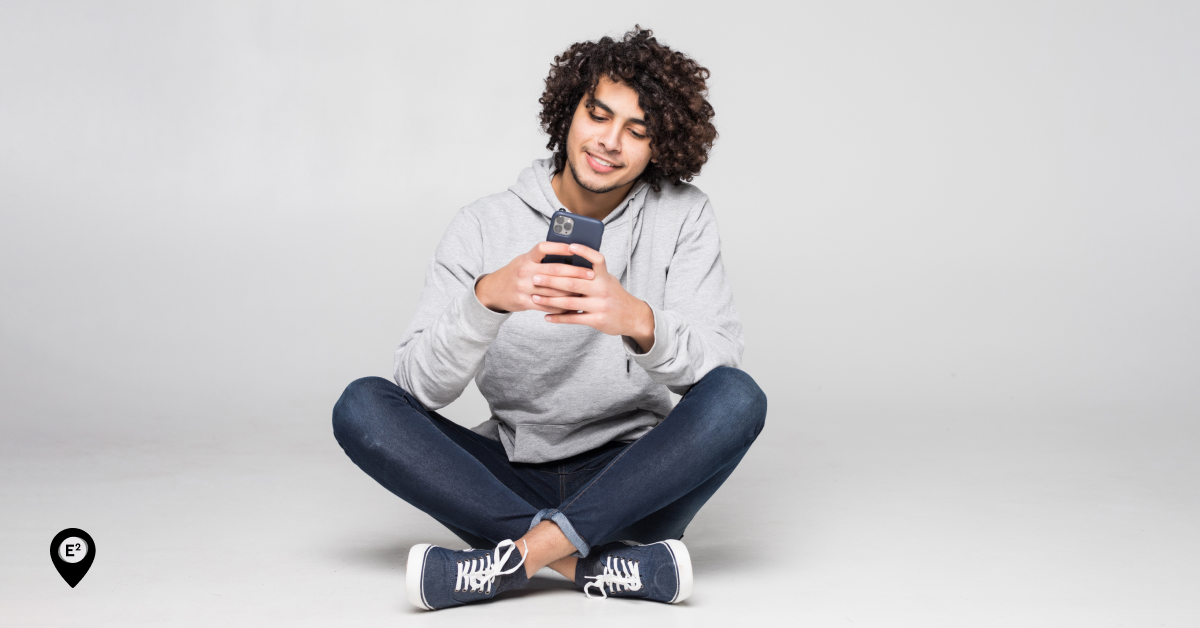 Leverage digital channels to reach and build a long-lasting relationship with your customers. This will make them trust you and order from you more often.
Here are some ways to communicate with your customers digitally. 
Create content that showcases your brand (e.g., what hygiene practices you follow). 

Use geo-tagging to reach people in your area and create interest in your restaurant. 

Add a link to your website on your social media pages and vice versa. This will allow potential customers to engage with you on different platforms.
2- The Virtual Servicing
Unlike in traditional dine-in services, you won't get the chance to directly interact with customers in ghost kitchens. However, you still need to offer the best possible customer experience to every individual.
Here are some effective ways to do so:
Offer a seamless ordering experience. For instance, you can display your best sellers at the top to help them make quick decisions and integrate mobile wallets for faster payment. 

Allow customers to customize their orders. 

Let them add a note on how they want their food to be prepared. 

Provide real-time updates on every order (accepted, preparing, and out for delivery). You can also let customers know where their order is and how long it will take to reach them.
3- Attracting New Customers and Retaining Them - Digitally
Retaining customers is as important as attracting new ones. While it primarily depends on your food, you can take additional steps to attract and retain customers.
You can do so by partnering with food bloggers in your area. Many food bloggers work in a barter system – you send them your best dishes for free, and they will give you a shoutout from their social handles. However, it is best to clear the expectations beforehand.
You can also reach and attract new customers via social media. Post mouth-watering pictures of your dishes to entice users into ordering.
If you have your restaurant food ordering website, you will access customers' email addresses when they order from you. Use them to send personalized emails to your customers based on the dishes they order and their order frequency to make them keep coming back for more.
Additionally, you can send limited-time discounts and deals to customers to entice them into ordering regularly.
With your efforts, you will need a website, a mobile app, and a robust restaurant ordering system, all of which you can get at Eatance.
4- Mobile-first Responsive Website
You will need a user-friendly website that provides your customers deep insights into your Cloud kitchen to build the foundation of your digital presence. It includes your menu, address, offerings (home delivery, takeaway, etc.), opening hours, and more.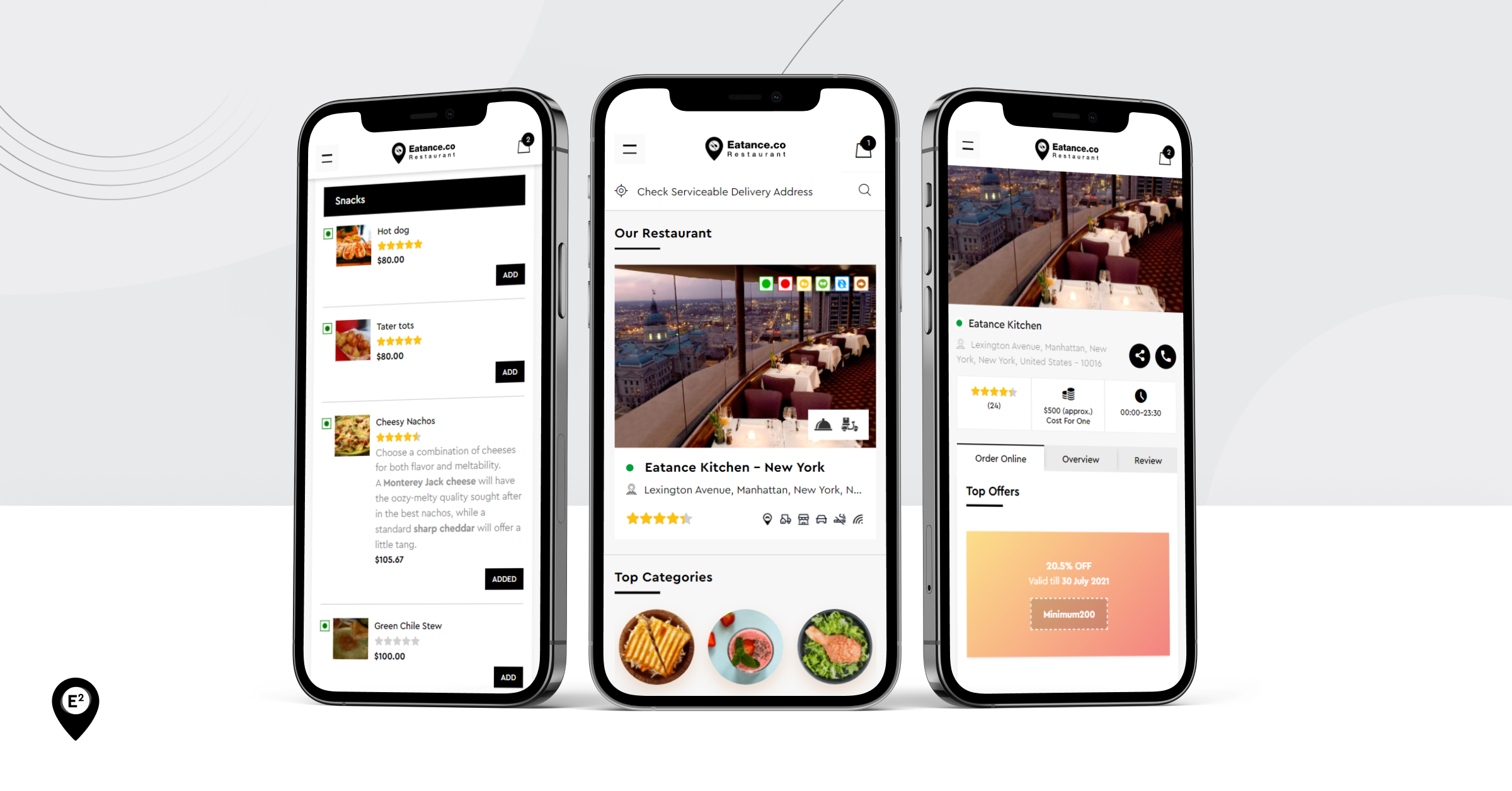 You can customize your menu all you want and even offer add-ons to customers. Our software will calculate the custom service automatically and create invoices instantly.
Our in-built blog management feature lets you create articles to address your customers' needs and attract them to your cloud kitchen. It will also boost your SEO efforts, helping you rank higher for relevant search queries.
5 - Mobile App
Do you know, people spend an average of 4.2 hours per day using apps on their smartphones?
By creating a mobile app for your smartphone, you increase the chances of people ordering from you. Plus, you will be visible to them every time they unlock their phone, keeping you atop their mind.
Other benefits of a mobile app for your Cloud kitchen restaurant include:
You can handle orders with more accuracy and increase kitchen productivity. 

Run location-based deals to attract customers.

You can run loyalty programs on your app to make customers come back for more.

Customers will get notified about your offerings instantly (via push notifications).
6- White Labeling
When you choose our Single Restaurant Pro or Multi Restaurant Pro, you get ownership of the source code, and you can also have it rebranded as per your Brand concept or requirement. This will also enable you to make changes and customize the website later (if the need arises).
Conclusion
Building a strong digital presence is more of a necessity than an advantage. For example, as more and more people order food online, a robust digital presence will help you reach and attract potential customers.
If you have just started your cloud kitchen or have been running for years, Eatance can help you build a strong digital presence with responsive websites and mobile apps. Claim your free website today!