Growing a restaurant business can be complicated, especially if you don't have the right short-term and long-term goals. Often financial, these goals help your restaurant achieve great heights and enhance your brand reputation.
Whether you're a new restaurant in town or have been operating for years, these goals can help keep finances in check and set a path for your business's upward progression.
In this article, we will discuss the core elements of your restaurant's operation and share the seven best examples of short-term and long-term goals.
Top 7 Examples of Short-Term and Long-Term Restaurant Goals
These seven examples apply to restaurants of all sizes and cuisine. Let's get started!
1. Increase Monthly Net Restaurant Sales
Probably the most important metric, the net restaurant sales, helps determine profit and loss for a particular month. In fact, the restaurant's success depends mainly on this number.
Monthly net restaurant sales help fix targets and correctly forecast your business performance. For example, if you're planning a major expense in the near future, these forecasts can help determine when you'll be able to handle them.
Let's suppose you're planning a food exhibition where you offer most of your products for a hefty discount (>40%). Forecasting your sales based on past performance will help determine the time when you can handle these expenses (a month later or two months). You can then plan your marketing strategies to promote the exhibition accordingly.
To calculate net restaurant sales, you need to subtract the applied discount from the gross amount of sales.
For instance, if the gross amount of sales is $3,500 and the discount applied throughout the month is worth $650, then your net restaurant sales will be:
$3,500 – $650 = $2850
While this was just an example, calculating net sales can be a time-consuming and grueling task. Therefore, it is crucial to use a restaurant ordering system that keeps track of all your invoices.
You should also consider other aspects to determine the future profitability, such as location, table turn time, average preparation time, number of orders you can deliver per hour (if applicable). These metrics are all persuasive as they indicate your restaurant's potential to earn per month and the expenses incurred.
Once you know your past net monthly sales and have created a forecast, it's time to work on generating more revenue. You can do that by running targeted marketing campaigns to attract customers, offering additional services (event booking, party arrangements, etc.), or providing free delivery.
Restaurant goal: Increase monthly net sales by 10%.
2. Increase Daily Net Restaurant Sales
Tracking daily net restaurant sales can consume your precious hours, but it can help you make smart decisions. For instance, it can give a better understanding of which days see the most sales and footfall. You can then hire temporary workers on those days of the week to ensure no customer returns hungry.
You can also use the daily net restaurant sales to understand the impact of promotional campaigns. This analysis helps understand the reason behind any dip or rise in sales. Combined with the right strategies, you can ensure you meet your daily sales targets.
Restaurant goal: Increase daily net sales by 5%.
3. Improve Employee Productivity (and Decrease Risk of Theft)
In order to ensure profitability in your restaurant, you need to keep your employees productive all the time. Use data from your Restaurant website to decide when to staff up and staff down, saving on labor costs.
For instance, if you receive more orders between 1 p.m. and 3 p.m. on Thursday and Sunday, you should staff your best employees at those times to increase labor cost percentage.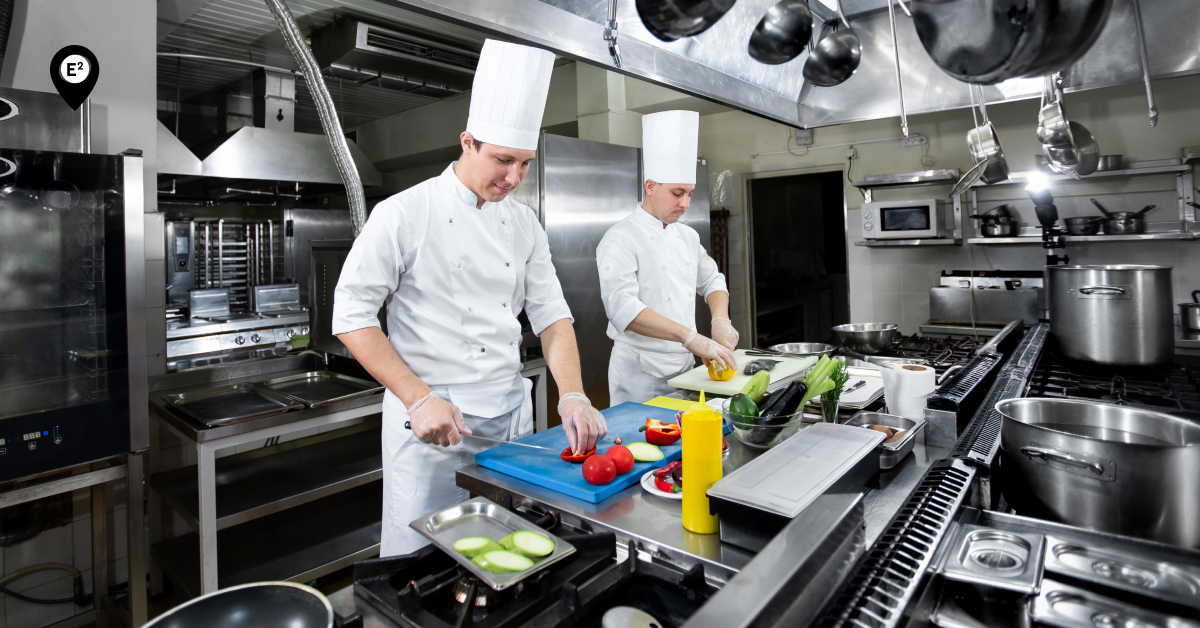 A good online food ordering system can also help reduce the risk of theft. For example, if you see sales transactions happening during off-hours or days you were closed, you may need to see who was staffed at that time to prevent any theft in the future.
Restaurant goal: Improve employee productivity by 15% and minimize theft.
4. Improve New Revenue Streams
Adding new revenue streams is crucial to a restaurant's success. It ensures you're not dependent only on food orders to earn. For instance, you can offer gift cards to customers which they can give to their friends and relatives.
You can even consider adding a time limit to redeem gift cards (somewhere between 3 months to a year) to ensure you get more orders. You can also create loyalty programs for customers to get a discount on subsequent orders. This will help make customers keep coming back.
Restaurant goal: Generate 10% of total transactions in a month from new revenue streams.
5. Improve Your Top-Selling Items
Every restaurant has some best sellers. You need to capitalize on those items to get more sales and increase your average order value.
An online food ordering software can help identify your most popular and profitable menu items. You can then highlight these items on your website  menu to encourage users to order them.
You can even consider cutting costs of those items to increase food cost percentage. However, make sure that you don't compromise on quality while reducing the expenses. You could even focus on making more items popular to boost your profitability and give customers a wider choice.
Restaurant goal: Improve revenue from your top-selling items by 10%.
6. Test New Menu Items
In order to keep business afloat and competitive, you need to add new items to your menu. First, consider running an online market survey to determine what people in your locality want to eat. You could provide multiple options to choose from so you can add more items gradually.
However, when you add new items, make sure to test their success. You can do that by calculating the net sales per menu item over a month. Then add or remove items accordingly.

Restaurant goal: Add 2-3 items to your menu every month. Optimize your menu based on the results to get the most out of your efforts.
7. Test Service Charges
The minimum wage across states and centers is increasing significantly. This has made restaurants experiment with different ways to reduce labor costs. For instance, they are levying servicing charges for front-of-house staff.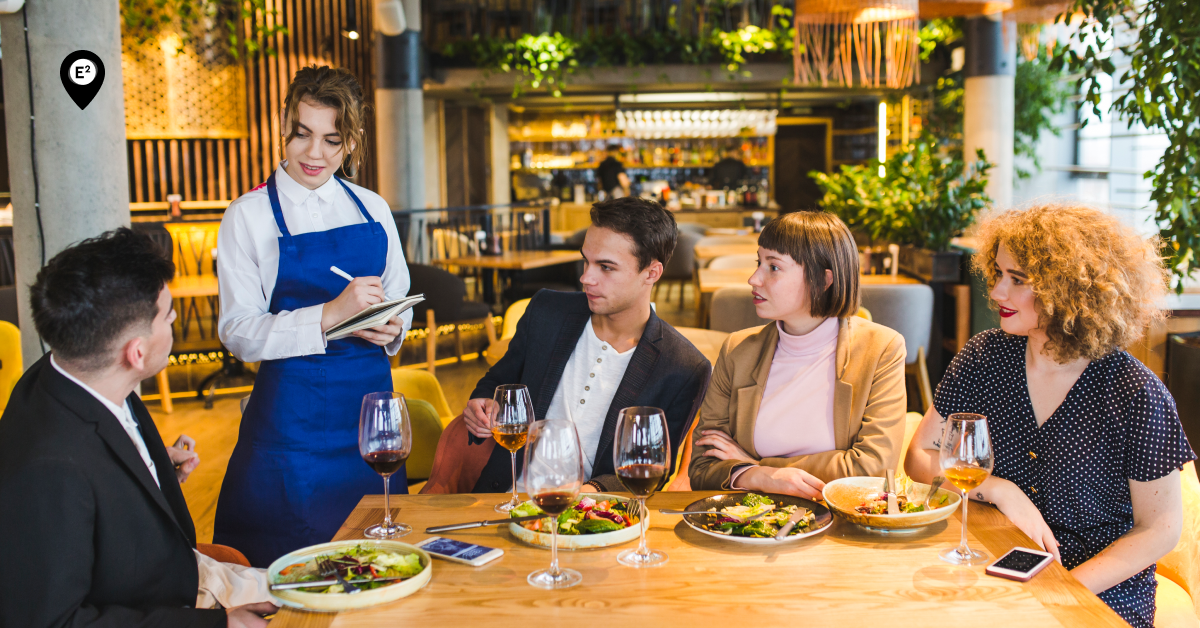 You can even test different sales categories for non-gratuity service charges, such as food, alcoholic beverages, and non-alcoholic beverages. This will help measure the effectiveness of your strategies and enable you to optimize them accordingly.
Restaurant goal: Compare net sales amount before and after adding service charges.
Wrapping Up
As things get back to normalcy, restaurateurs need to set short-term and long-term goals to enhance profits and stay competitive. The seven goals mentioned above can help boost your revenue and brand reputation.
Moreover, you can take expert help from Eatance to further increase your sales. Eatance can also offer a custom restaurant ordering website to help restaurants provide the best possible experience and get more sales.