How wonderful it would be to increase your Restaurant & Food Business Sales with Online Ordering while boosting the Profitability at the same time with an efficient Order-Management System to run a Smoother operation process that makes the entire business Seamless. 
EatanceApp is a platform to support Restaurants and Food aggregators. Eatance Restaurant Ordering Systems provides online visibility and all the essential features to Skyrocket sales & Profitability.
 As per the reputed data platform Statista, the Restaurant food-delivery business has increased by 123% in the US. You can now be part of this enormous growth and increase your Restaurant's sales by adopting a food ordering system. There are Tailor-made solutions for multi-restaurant Marketplace & Chain Restaurants with Mobile App Solutions at unmatchable pricing.
Mentioned below are some of the essential points to Increase your restaurant Sales up to 123% or more. Interesting, isn't it?
Provide On-Demand Online Ordering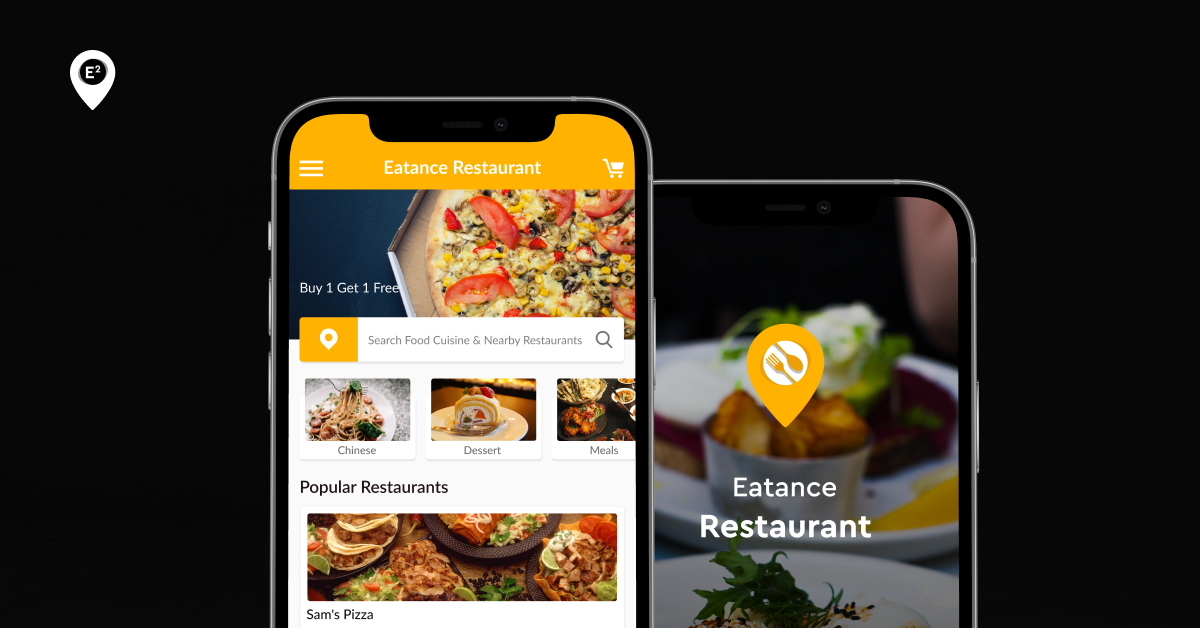 Increase your Customer reach with an online presence. People prefer Online ordering nowadays instead of visiting the Restaurant, and to top it all, Customers choose to order from the Restaurants website directly than any third-party platform to support the Restaurants which are struggling due to Covid-19.
Create a Website with Appetizing Photos and Intuitive UI/UX
Showcasing mouth-watering food images to customers who are already hungry can boost the conversion rate. Restaurants can easily Upsell by utilizing the Restaurant Digital menu feature with Attractive Contents.
Run Promotional Coupons & offers to increase Sales
You can drive Restaurant Sales to an entirely different level with good promotional offers. People always love a healthy discount and tend to order more which increases the overall cart value resulting in more profit. This even attracts customers who usually refrain from often ordering to place an order or, even better, having a new customer to place an Order. E.g., You a create a coupon offer that allows 50% off for New users - this will undoubtedly attract a lot of new users to your platform.

Make Digital Menu on Facebook & Instagram
Tech-savvy customers prefer online ordering over other options. Restaurants can also use Social Media Order buttons for attracting customers to place orders from Social Media Platforms. You can share your Digital Menu with attractive Images on the Social Media platforms to receive orders from there as well. This is a very effective & trending method to boost the overall sales.
Get Online Reviews & Promote your Brand
Give your customers a feel of your brand with your presentation on the online platform, and this is where you need to smartly put in the efforts to have them feel valued along with excellent service and keep them coming back. A happy customer will give positive reviews, which will eventually add to your brand value, and you can showcase all of this while promoting your brand online.
Take Online Reservations & Event Booking with Party Packages
Would you not love to see the availability in advance and reserve a table or two for a special occasion at your favorite Restaurant. Online table reservation is a great feature to have, and this even boosts sales while increasing footfall. You can also allow Event booking by showcasing the party packages to attract a full fledge event order. This will undoubtedly boost your revenue and allow you to build a name for Restaurant Brand.
Strong Analytical Dashboard & Reports
,p>This is certainly one of the essential features of the Food Ordering System. As a business owner, it is necessary to have a macro view of the overall operations at a glimpse and view detailed information via reports to make the right decisions regarding the business. E.g., A holistic view of the Product sales report will allow deciding which offers to run and make necessary corrections in Menu as per Customer demand.
Engage Customers with Blogs & Increase Traffic
It is essential to have an online presence, but at the same time, it is also necessary to route new customers to your website organically. Having customer engagement tools such as Blogs can be handy. Creating engaging blogs with an exciting topic that attracts foodies will get you there.Search engine optimization options can also help you get more website traffic and build a necessary customer base.
Automate the process & Save Manual efforts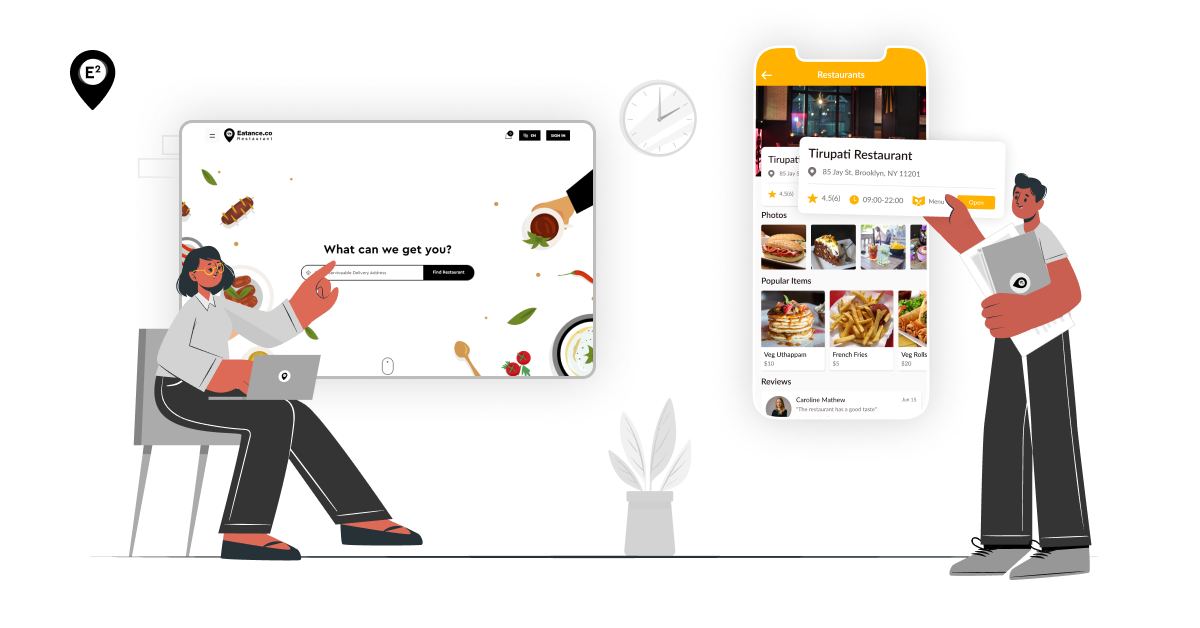 Restaurants can automate their order-taking processes with Contactless Dine-in, Digital payment methods, reduce waiting time, and all major operational items with automation, which ultimately saves operational costs. They can also Save food wastage by Avoiding any misunderstandings that may happen while taking orders via phone call. These small items save much time so that they can focus on their customers.
Save hefty Commissions payable to other food delivery platforms
In this era of Digitalization, it is no longer necessary to pay a big chunk of your profit to receive orders from other platforms to survive. These trends are changing with technological advances, and It is high time that Restaurants benefit from available options to boost their sales and stay ahead of the competition.
Increase your reach to a thousand new customers
You are not just limited with the bounds of your location, Online ordering connects and allows you to serve hundreds of customers. Restaurants are no longer bound by their location or seating capacity, you may only have 20 or 30 seats, but you can serve hundreds of people online. This is the true power of online ordering and digitalization.
Collaborate with Your own or Other similar restaurants
Restaurants can also collaborate and create their marketplace to receive online orders, Giving their customers multiple specializations to choose from. This will not only divide the cost but also have a centralized system for order management in place. The best example would be a Food Court that can create a multi-restaurant food delivery app and list all its restaurants within their platform, or a Big chain restaurant list all its Restaurants under one platform creating a great Brand Value.
Conclusion:
The Restaurant industry is changing dynamically at a drastic pace, and this is the perfect time for Restaurants to go digital as it's a race against Time and Completion. What we read above in detail are the must-have features for an online food ordering system. You will get all the above essential features plus many more with a tailor-made Eatance Multi Restaurant food delivery app including POS So Begin to Increase your Sales by 123% by Clicking Here.