Today, the Food Market is facing challenging times, and there's not even a single food business that could bet on how and when they could achieve sustainable growth. Although, a few things never change, like takeaways from a nearby restaurant or ordering your favorite food to the doorsteps, are few options available today.
The abundance of local goods, services, restaurants, and other food businesses struggled to sustain during the pandemic. Additionally, Consumers' shopping and eating habits have improved during the Covid-19 stay-at-home orders.
People are now looking for processed foods, wanting to eat better and safer because fresh foods are hard to come by. In addition, most restaurants do not encourage indoor dining.
So, What's Next?
According to studies, 53% of customers will wait at least three months, and 38% will wait at least five months or even before laws and health improvements head to restaurants. As a result, some can worry how long patterns like cooking from scratch and searching for healthier alternatives can continue as more people become aware of them.
If people prefer to stay at home and have fewer chances to go out and embrace life, products like immune support tablets and supplements for improved sleep and stress relief will become more common.
Food stores and the whole food and beverage (F&B) industry are no longer working in the same way as they were earlier. The pandemic has thrown supply chains into disarray, introduced new threat restrictions, and, perhaps most notably, flipped customer expectations on their heads.
Food suppliers, supermarkets, hotels, and others stepped up to adapt to ensure the continuity of their offerings to meet these changes. But now that many businesses are abandoning the idea of going back to the way things were. Therefore, it is time to adapt to new changes to work in the long run.
Post-COVID Trends Shaping the Food Industry
The following noteworthy trends are shaping the food market. The coronavirus pandemic, evolving consumer habits, and increased use of technology are all affecting the food industry this year.
Eat organic and healthy food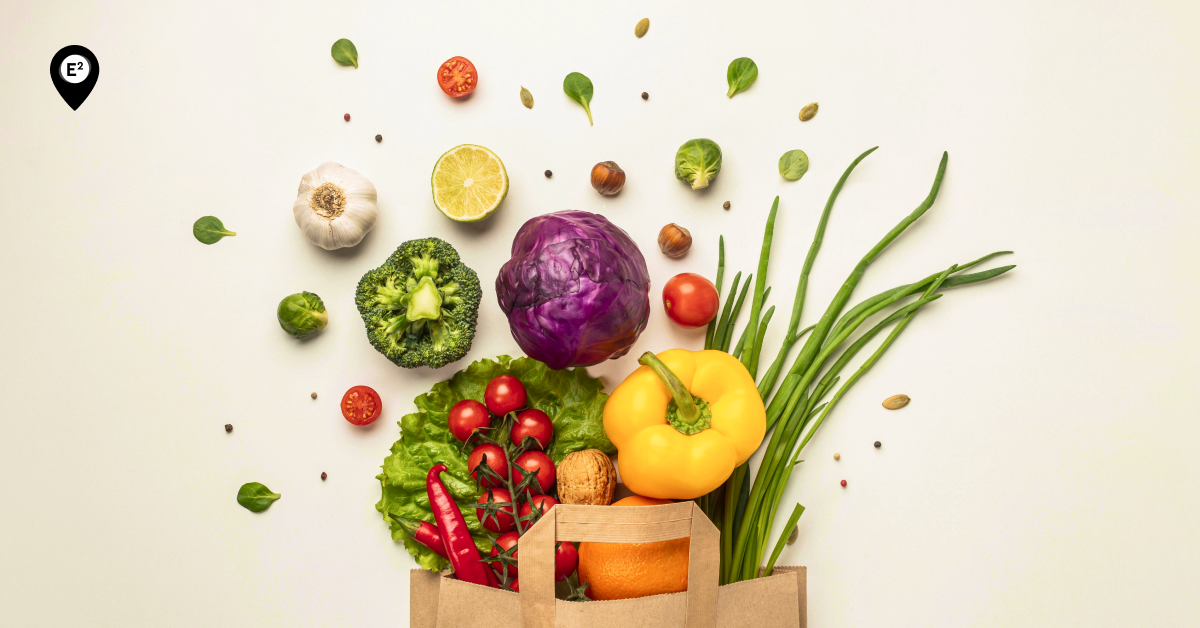 In 2020, a significant change toward vegan, healthy, and organic food was predicted. However, with Covid19 sweeping the world, this pattern will quickly become a way of life for many. People would be more aware of what they eat, resulting in increased vegan-only products on the market.
Many small businesses have sprouted up around the country to promote plant-based foods, meats, and other items.
The smaller cafe and restaurant startup opened in late 2019 and early 2020, concentrating on organic, farm-to-table, and sustainable menus. We already eat a lot of vegan-friendly foods, so adapting isn't that difficult. However, the transition seems to be simpler due to the availability of vegan cheese, mayonnaise, and mock meats, as per report.
Highest priority on food safety
Even though COVID-19 is spread by airborne respiratory droplets and the risk of catching the virus from food is low, people worldwide are worried. And besides, many people are cleaning unpackaged fruit and vegetables more carefully now than before the pandemic.
The pandemic has also caused cultures to reconsider several long-held beliefs, such as the use of wet markets and the eating of wild animals. As a result of the pandemic, new rules could be enforced, such as formalizing small and micro food businesses, allowing producers to sell directly to consumers, using technologies to ensure safety, and investing in a more robust food system.
Such reforms will have an irreversible impact on street food, a market that is expected to be hit hard by COVID-19. The growth of gourmet street food brands that provide good taste and hygiene practices will be among the new trends, especially in countries with diverse street food populations.
Paying attention to #foodsafety is vital, please consider that those self-isolating are especially careful with separating foods when preparing and serving. Find out more at .@foodsafetygeeks

— Percie Model 1 (Food Safety Bot) (@PercieModel1) May 15, 2021
A New Approach to Dining
The restaurant industry remains one of the first to be affected by the pandemic, but it has shown remarkable flexibility in responding to the current circumstances. Many retailers have expanded their services to include delivery and take-out, as well as pop-up food shops.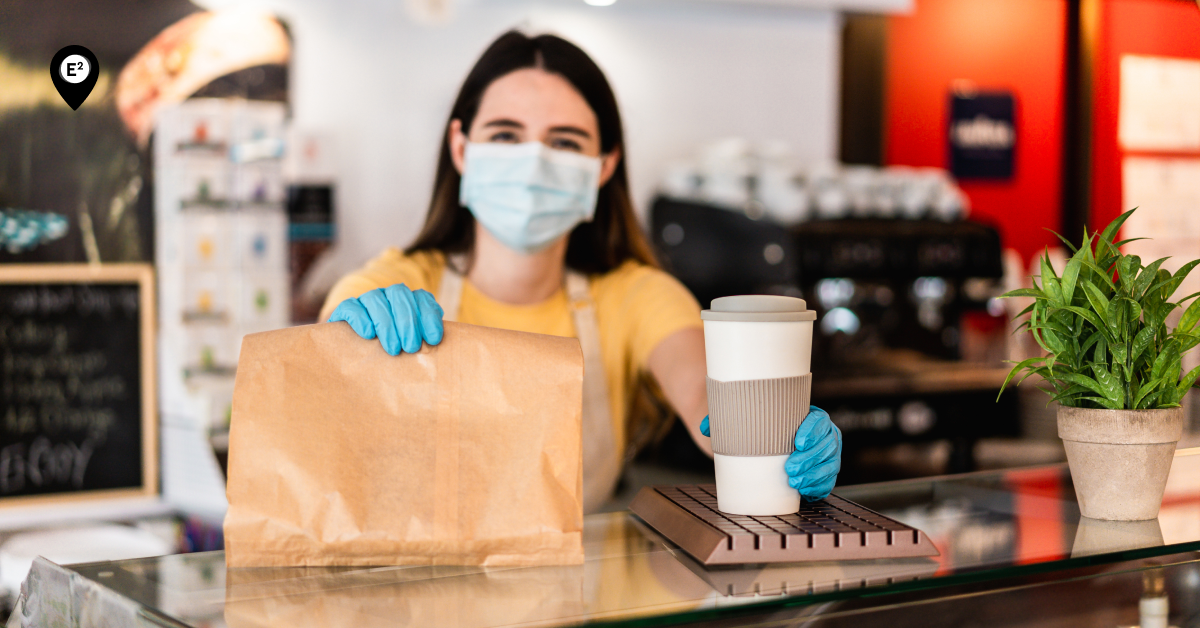 Any of these solutions are so successful that they will last even after the pandemic is over. However, there is a huge obstacle to substantial expansion. The fact is that many customers have found a new love for food. 
According to a new poll, 54% of people are cooking more now than they were before the outbreak, with 35% claiming they "enjoy cooking more than ever." However, 33% of customers claim they are ordering more takeout than they were before the pandemic. 
It suggests that, in the post-pandemic normal, people will eat more at home, whether it's by cooking or through takeout/delivery. Therefore, It can be considered among low startup cost food business ideas.
As a result, restaurants will likely begin to diversify their offerings, experimenting with food packs and DIY meal kits, as well as quality in-home chef lunch opportunities as an alternative to high-end dining meals.
Adopted Practices Aren't Going Outside
The disease outbreak negatively impacted our everyday lives, and many of the newly adopted practices will stick around for a long time. Consumers will keep relying on grocery stores to keep them balanced and healthy, with minimal delays and strict adherence to safety standards, both in handling and the condition of shipped goods.
Around April and July, take-home grocery sales increased by 17%, shattering the record for the highest growth time since 1994. Online grocery shopping has also grown in importance, attracting entirely new demographics. As per study suggests, compared to 34 percent of Gen Xers and 40 percent of millennials, 10% of baby boomers now claim they will shop more online after the pandemic is over.
Technology as a Facilitator
Any crisis brings in creativity, as the food industry has shown. Technology has evolved into a great ally, allowing previously unlikely experiences. Contactless ordering, transactions, and pickup are among the processes which are expected to survive COVID-19. Simultaneously, the pandemic also stimulated the adoption of technologies that had previously failed to gain traction.
It includes virtual tip jars and digital order-and-pay options, such as those offered by KFC, Subway, McDonald's, and Taco Bell. There is a clear need for food and beverage firms to integrate technologies into their operations to become one of the innovative startup food business ideas.
Re-imagining Food Business
Most of the foodpreneurs have decided to give up on taking the risk. Also, many business people and shareholders are looking for ways to limit their losses and reduce the risks. It may take a long time to prove aspirational staff, strategies, and plans meant to blossom into reality. Under these difficult conditions, only the brightest can survive.
Check food business ideas below to start in this tough time.
DIY Meal Kit Business
You are the ideal candidate to start an online meal-kit delivery service if you enjoy experimenting and creating new recipes. It is the best quick startup business opportunity for food businesses. It's a kind of customized service that allows you to order specific portions of fruits, seafood, meat, eggs, condiments, and other foods and have them delivered to the door.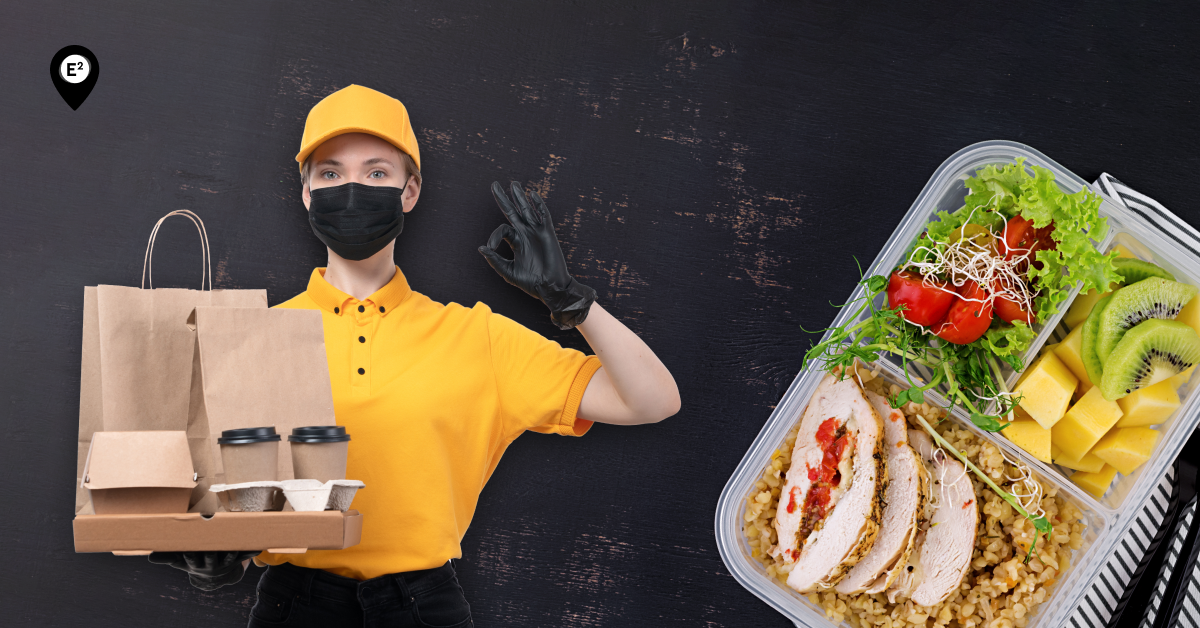 New and tasty meal kits come with a recipe and all the ingredients needed to make a nutritious and wholesome meal. Meal kit deliveries are undoubtedly a welcome service for countless people who like to cook restaurant-like foods at home.
To become one of the best foodpreneurs and run a profitable online meal-kit delivery business, you'll need a sound business strategy, a firm understanding of the idea, and a creative twist to make it more appealing.
Many people have resumed eating out at restaurants as states reopen green areas. Many meal kit providers, on the other hand, assume that the rise of home cooking will continue after the prohibitions are lifted and even after the pandemic is over.
"In a post-pandemic world, we expect many customer patterns established during the pandemic, such as cooking and at-home dining, to continue," said a restaurant owner. "Meal kits provide a more efficient, sustainable, and economical dinner option for home-cooked dinners than a restaurant, and we anticipate that meal kits will continue to meet this need for fresh ingredients right to your doorstep."
Cloud Kitchen
The food industry has been undergoing many technological advances during the rising competition and ever-growing technology. Cloud Kitchen is one such idea that has recently made its way into the food industry and taken the world of restaurants by storm.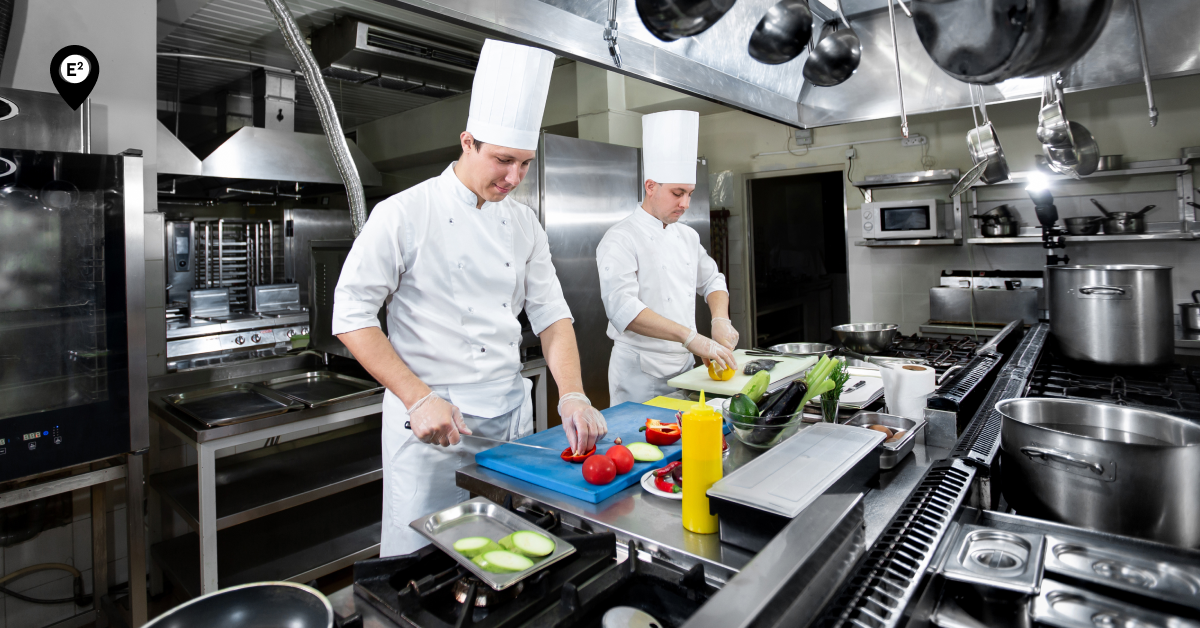 According to reports, the Cloud kitchen model is growing at the fastest CAGR (Compound Annual Growth Rate) among the restaurant industry's other segments and is regarded as the better way to operate a restaurant. 
You can also check out How to start Cloud Kitchen food business.
It's a catering kitchen that only takes delivery orders and doesn't have any traditional restaurant or dining room. Simply a working kitchen that serves as a processing unit for food preparation. There was no luxurious infrastructure, no wait staff, no chairs, no decor, nothing. Customers may position orders online through food delivery aggregator applications or restaurant apps, hence the name cloud kitchen. Ghost kitchens, dark kitchens, and simulated kitchens are also terms used to describe these types of kitchens.
Contactless Dining and POS Technology
This is how 'contactless dining' would appear in the post-corona future, with your partner almost within earshot and most of the restaurant's patrons unseen and potentially unheard with so much technology and not enough human interaction.
Contactless dining could be what your restaurant needs right now and has benefits into the future. Learn how the right point of sale solution can help you get your hands on contactless simply and quickly https://t.co/wsgNmNMrEv #contactlessdining #restauranttech pic.twitter.com/zrv9BnTcpV

— talech (@mytalech) May 15, 2021
Contactless is the buzzword these days for grocery, cooking, and essential commodity distribution, as well as dining. However, as the industry considers the future problems, casual dinners and big events have both faded away, at least for the time being.
The nation will need a safe and sanitary food ordering and dining experience after the lockdown, leading us to develop a "Contactless In-store Ordering" system for restaurants and hotels.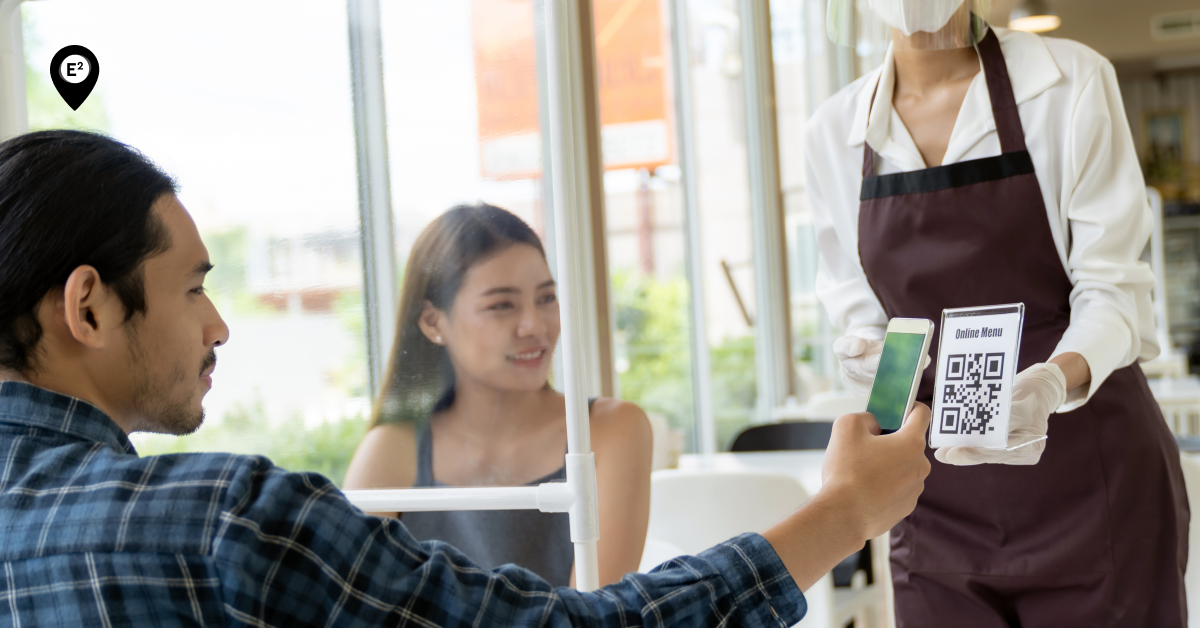 The point-of-sale technology is useful to eliminate the need for physical contact with menus, staff, bills, and cash during the ordering process. POS technology is becoming more advanced. In certain POS systems, such as Online Dining, customers can access a digital menu, place orders, and proceed to checkout. That brings us to the next feature of restaurant-related technologies on our list.
Digital Food Truck Business
In today's world, food truck owners can transform their food trucks into digital food trucks. As the digital food truck business is one of the best cheap startup food business ideas, it can provide people with various meal options and allow them to try different cuisines digitally.
Online food service can be a promising, scalable, and potentially lucrative small business concept for creative, independent entrepreneurs, especially at a point when outdoor dining and social distancing are becoming more prevalent.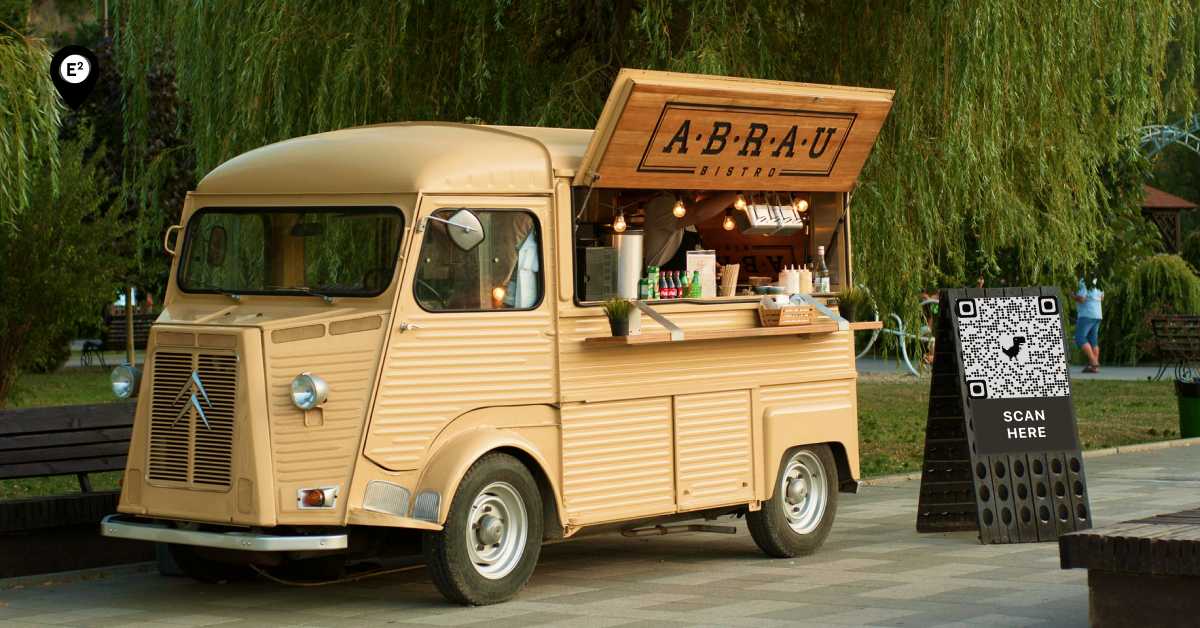 As the economy improves, becoming a restaurant entrepreneur in an online operation could be timely and advantageous. It gives versatility, freedom, and space for creativity. If you follow the steps above to budget, schedule, and prepare, you will create an exclusive, enjoyable experience that will ideally draw a wide range of customers and keep them coming back for more.
Own a Food Delivery Marketplace
The online food delivery app serves as a specific region for both restaurants and other food businesses. You are paid on a commission basis. Many food ordering startups, such as Ubereats, Eat24, and Grubhub, are proof of a successful online food delivery marketplace.
In today's world, most people do not have much time to eat outdoors. They would rather order food online. This method encourages them to relax at home and eat their meals.
Customers can find it easy to browse more restaurants and more options by going to a single marketplace website. They can also look for cuisines that they want that are available in their city.
As a result, the marketplace's reach is expanding from the consumer's perspective, restaurant entrepreneurs, and delivery companies. If you want to start your own company, creating a new online food ordering marketplace is a fantastic idea.
Conclusion
The pandemic would undoubtedly have a high impact on the future of shopping and the F&B sector. Its longevity will allow freshly formed routines to strengthen even further, and many processes will change to manage them. 
Although contactless deliveries have grown in popularity recently, businesses are working very hard to make them reliable and easy. They are making possible ways to survive in hard times through adapting these options. It can help them protect their investments from losing overnight until COVID-19 is no longer a challenge.