Restaurant online-ordering and home delivery revolution rolled out much before the boundaries of homes during the pandemic, craving delicious food from favorite restaurants. But the pandemic has substantially unlocked its accelerators, and it added safety as one more reason for the reasons leading food delivery to grow. And now, when most people are enjoying the convenience of having their favorite dishes at their doorstep, shows a vast business scope for food enthusiasts in this industry.
The food delivery business is expected to be $365 billion by 2030. So, for all those who want to make the most of this opportunity, Virtual Restaurant is a great initiative. If you are planning to launch your virtual restaurant, then here is all you would want to learn:
What is a Virtual Restaurant?
Imagine a place where food is prepared and sent out for on-location delivery. Voila! That's a Virtual Restaurant. A Virtual Restaurant, in plain words, is a delivery-only restaurant that doesn't cater to dine-in options. Such restaurants take home delivery or pick-up orders through Food delivery apps, Cloud kitchen websites, on-location, third-party food aggregators, etc. Since there is no requirement for a formal dining area, the restaurant is basically just a virtual kitchen and can be housed anywhere you find fit. It need not be any location, even as food trucks can serve as Virtual Restaurants. 
Check how to write a perfect restaurant business plan
Why start a virtual restaurant?
The growth of the food delivery market is anticipated to be exponential in the coming years, and entering into an industry full of growth potential is an advantage. But, apart from this advantage and saving a big chunk on expenses, Virtual Restaurants have many other benefits too:
Low Capital Investment: It is obvious that when there is no dine-in, there are no requirements for a front house area, additional waiters and service staff, infrastructure, crockery, guest washrooms, and so much more essentials of a regular restaurant. Just imagine how much that could cost, and the virtual dining concept is saving you that much in reality.
Flexible Operations: Since you do not have any hard-copied menu, you can easily change your menu instantly without bothering your customers. All you have to do is update your digital menu.
Bigger Audience: In a dine-in restaurant, your customer base is restricted to nearby locations mostly. But, in the case of a virtual restaurant, you open a larger audience due to the online food order system.
Learn how to Start a food delivery business in canada
Learn the steps to open a virtual restaurant:
 Step 1: Create your unique brand concept
Your restaurant needs to be unique to be recognized and flourish in this world full of options. So, the very first step towards opening a virtual restaurant must be a properly documented conceptualization for your venture. From finances to location and type of virtual restaurant you are going to start must be very clear from the start.
Decide what you will serve

: Whether you want a specific item like

It's Just Wings'

or an expanded menu like

Absolute Brands

, it must be well thought out and, of course, unconventional and appealing.

Create a brand

: From the name, logo, menu, and services, every element of your virtual restaurant must be a branding prop.

Decide Menu

: Your menu must be a reflection of your concept. From names, appearance, and definitely the taste, ensure excellence everywhere. 

Set Price Points

: Be practical and keep your products' price range compatible with your expenses and affordable for your customers. 
Setting up the concept and forming a brand is one of the biggest battles to conquer, and if you successfully create a documented form of your virtual restaurant, you are halfway there.
Step 2: Study Your Competitors
To be better than the best, you must first analyze the best. Shortlist the best virtual restaurants that cater to the same audience with the same items and study their operations, USPs, services, etc. Adopt their positive points and ensure to avoid making the mistakes they might be making. Also, analyze the top players of the market and study their operations. 
Step 3: Set up a robust online food ordering system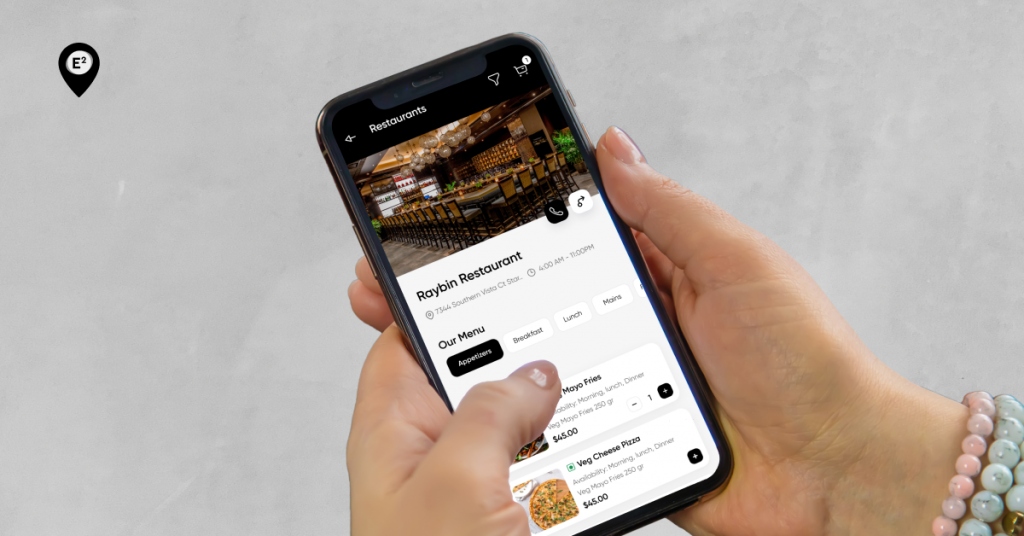 An online food ordering system in a virtual restaurant is as important as the food itself. Your customers need a bridge to connect to you for ordering food. That bridge is your Food Ordering app, Restaurant website, or a third-party food delivery company that you collaborate with. If you want a strong connection with your customers, you must ensure that the bridge is the most efficient. Various options for the system that you can choose from are-
Virtual Restaurant Website: Get a sales-optimized restaurant website that is easy to use, comprehensive for your users, safe, secure, and impressive. Check out how much it would cost to develop a high-quality Restaurant website for your virtual restaurant.

Virtual Restaurant Food Ordering & Delivery Application: Reach a more expansive crowd by investing in a personal Restaurant Food Ordering and Delivery application for your virtual restaurant, well-featured with the latest technology. If you do not invest much time in developing custom food delivery apps, you can check ready-off-shelf restaurant food aggregator apps to market your restaurant in a very small span.
Step 4: Create a delicious digital menu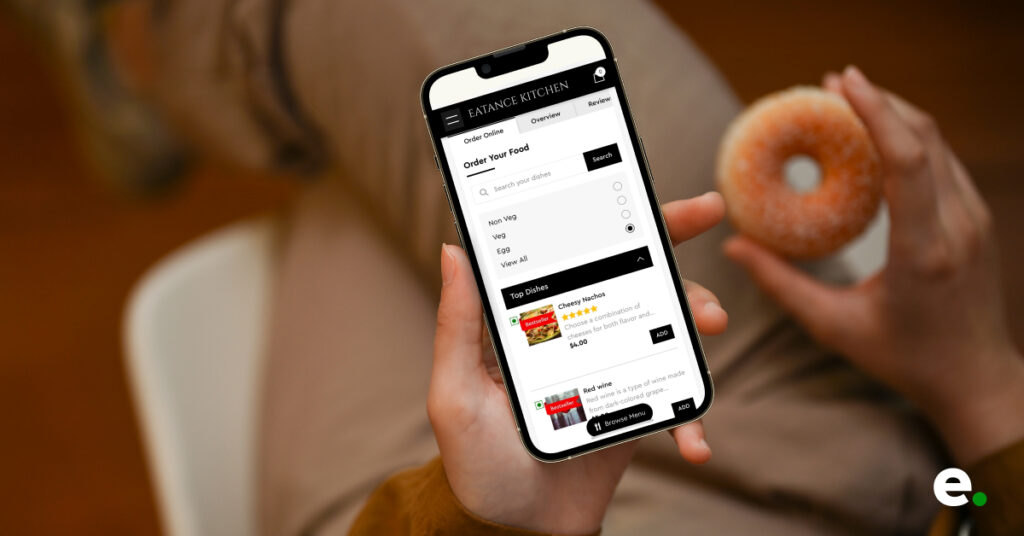 Your menu is the temptation point of your virtual restaurant that will drive sales in the first place. Make the restaurant digital menu very rich, impressive, comprehensive, and delicious.
Put delectable images of your dishes on the menu. Everyone gives in to cheese bursting, chocolate dripping, sprawling veggies, and everything aromatic and flavoury popping on their screens.
Describe the items vividly with each detail to turn the viewer into a buyer. Cheese pizza for you, or steamy pizza with cheese bursting and exotic toppings for you.
See the difference yourself.
Add customization options for the dishes like add-ons, toppings, sauces, etc. 

Keep the price point competitive to retain your customers.

Keep adding offers and discounts to bring back your customers to their favorite items.
Step 5: Start promoting your virtual restaurant

Promotion is the key to success, of course, after taste and exceptional services. But you must keep creating buzz about your Virtual Restaurant if you want maximum results. Here are some proven strategies to market your restaurant the right way.
Increase your restaurant's social media presence by posting from your accounts, creating polls, adding call-to-action posts, etc.

Maintain your Google Business Profile to be visible to more audiences and be readily available in searches.

Increase your customer retention through Email marketing and personalized offers.
Learn more viable tips for perfect marketing for your virtual restaurant business.
Conclusion
A virtual restaurant is the best option for those passionate about the food business but who need help to afford to risk a huge capital. Mint from the growing demand for food delivery with impeccable services, a robust online food delivery system, and proper marketing. Invest in a good food delivery app and Virtual restaurant website design to add efficiency to your operations.