A restaurant business is full of ups and downs. Plus, you have to compete not only with other restaurants but also with ghost kitchens and food trucks, both of which are getting popular day by day.
What's common between all types of eateries is that everyone offers online food ordering services. Therefore, you will need to go the extra mile to become the go-to restaurant for online food ordering.
Also, to stay ahead of the competition, ensure you don't make the following mistakes.
We will also discuss the solutions to these problems so you can create strategies to increase your sales.
Let's get started!
1. Making Customers Wait
Unlike in traditional dining services, customers only have to wait till you prepare the food and bring it to their table. However, in online food ordering, they will have to wait until it is delivered to their doorstep. Depending on how far they live, the time can vary significantly.
And, when you arrive late, you are highly likely to receive a poor rating. Moreover, the customer will probably not order from you again.
The Solution: Consider the time it takes to reach the customers' address from your restaurant. Combine it with the time to prepare their order and provide an expected delivery time accordingly.
Tip: Keep additional five minutes in hand for unexpected delays. When you deliver before the expected delivery time, make sure to send them a notification highlighting it. E.g., lightning-fast delivery. You received your order in just 30 minutes
2. Non-Responsive Website With Ambiguous Information
A website is crucial for every restaurant that offers online ordering services. However, just having a Restaurant website is not enough.
Your website should be well-designed and optimized with accurate, up-to-date information about your restaurant. And since most people use their phones to order food online, you need to cater to their needs with a responsive online food delivery Restaurant Website that works seamlessly on every device.
Also, when you don't have a responsive website, the chances of customers finding your restaurant are very low. That's because search engines use mobile friendliness as a ranking factor when displaying results.
The Solution: Update your restaurant regularly to reflect the latest information, including deals and promotions. No one likes to see a deal that's expired months ago (remove promotional messages and banners as soon as the offer ends). Also, test your website on multiple devices to ensure it provides a great experience.
If you're just getting started with a website or have a non-responsive one, you are in the right place. Eatance can create a mobile-friendly, easy-to-use sales optimized restaurant food ordering website.
3. Not Having a Customized App
Many restaurants refrain from building their own app. That could be due to the costs associated with Mobile app development, or probably they are not sure how it will benefit them.
On the contrary, a recent survey by Statista found that 67% of US consumers prefer using a restaurant's own mobile app or website for food delivery.
That's because nothing matches the convenience a customized mobile app offers to customers. Also, when they have your mobile app installed, they will see it every time they unlock their phone, increasing brand recognition and minimizing their chances of going to your competitors.
The Solution: Create a bespoke Restaurant Delivery App for your restaurant right away. It should reflect what's there on your website, plus allow customers to reorder in one to two steps. You can also consider adding a loyalty program specific to your app to increase the adoption rate.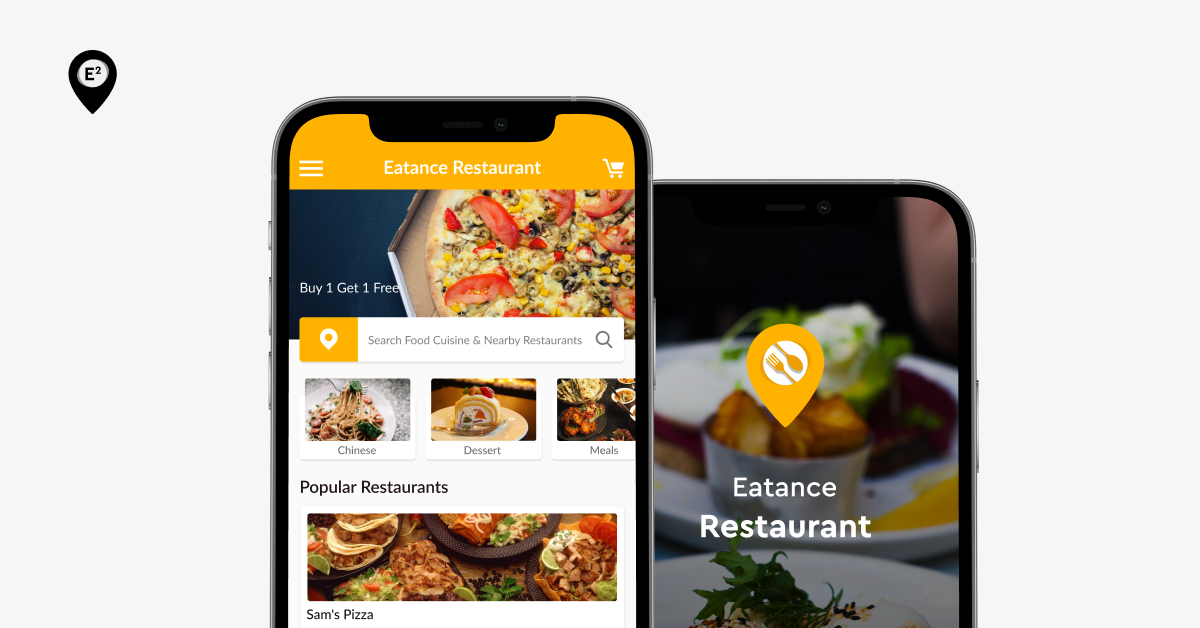 Did you know Eatance can help save 85% on customized restaurant mobile app development?
4. Ignoring Customer Feedback and Reviews
From sourcing products to managing employees and ensuring you're generating enough sales, there is already a lot on your plate. Managing reviews and customer feedback just increases your workload. At least, that's what many restaurateurs think.
According to Shout About Us, 88% of restaurateurs do not reply to any customer reviews.
The Solution: Respond to as many reviews as possible, both positive and negative. When replying to positive reviews, thank customers for the feedback and encourage them to order from you again. For negative reviews, make sure to apologize and assure customers that this won't repeat.
According to GatherUp, when businesses increase their reply rate from 12% to 32% of reviews, they achieve 80% higher conversion rates in local searches than direct competitors.
A robust online restaurant ordering system like Eatance allows you to manage all the customer reviews and feedback from a single dashboard.
Also Read: Best Practices to Respond to Negative Reviews
5. Not Focusing On Packaging
Packaging is one of the most crucial aspects of online food ordering. Even a minor mistake or ignorance could make the food soggy even before reaching the customer.
Unfortunately, many restaurants focus on saving costs on packaging rather than ensuring it keeps the food safe while traveling.
The Solution: Invest in good packaging materials, so the food reaches safely to customers. And when it does, they will be more likely to order from you frequently. If possible, invest in environment-friendly packaging materials as they make customers feel they're contributing to nature.
Read More: Best Food Packaging Ideas for Your Restaurant
6. Not Making Reordering Effortless
One of the primary reasons people order online is the convenience it offers. And most of the time, customers order the same set of dishes they love at your restaurant.
However, no one wants to go through the hassle of finding the items every time they order from you.
The Solution: Allow customers to reorder their favorite dishes in just a few clicks. For instance, you can display the items they have ordered recently with a reorder
button below it. You can also add the rating (stars) the customer has given to the dish. This will remind them that they loved the item last time, encouraging them to order it again.
7. Overlooking Digital Marketing
When customers order from you online, you get access to their personal information, such as email addresses and phone numbers.
However, many restaurateurs don't use this data to their advantage. They use analytics only to check the daily and weekly sales graphs. As a result, they lose the opportunity to drive repeat sales and build long-lasting relationships with customers.
The Solution: Use customer information to target them with personalized campaigns to drive repeat sales and foster loyalty. For instance, if you see a customer ordering more often on weekends, send them a discount code during weekdays to entice them to place multiple orders throughout the week.
8. Not Using Social Media Marketing
Social media is one of the best channels to promote your restaurant. As a restaurateur, you can reach people in your area who were otherwise unaware of your eatery.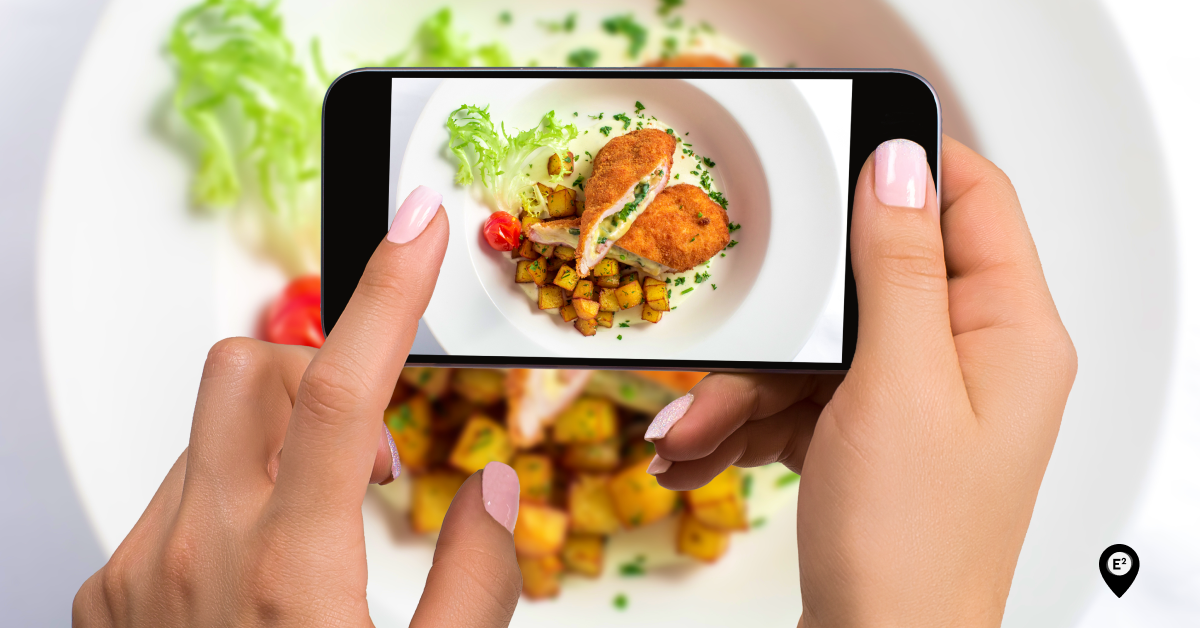 Social media also enables you to engage with your customers directly and build a long-lasting relationship with them. When done correctly, you can increase orders and brand awareness of your restaurant.
The Solution: Create a business account for your restaurant on Facebook and Instagram. Then, start posting mouth-watering pictures of your best-sellers to entice people into ordering. Eatance Restaurant food ordering website offers a digital menu that you can add to your social media to allow your customers to place an order right away while scrolling through their social media feeds.
Also, don't forget to leverage these social media marketing strategies to get more orders.
9. Ignoring Traditional Marketing
Even if you offer only takeaway and food delivery services, traditional marketing can do wonders for your business. It allows you to reach people in the area and spread the word about your restaurant.
If they have already seen your restaurant on social media, it will just refresh their memories and compel them into trying your dishes.
The Solution: Create an offline marketing strategy to spread the word about your restaurant's online ordering services. Here are some of them that you can leverage.
Distribute flyers and posters in busy areas of your city. E.g., colleges, offices, and malls.
Participate in events in your area. Inform customers that you have a website or a mobile app that they can use to place orders.
If you offer dine-in, ask your waiters to inform the customers about your online delivery services.
Put a flyer on takeaway orders so customers know that they can get the food delivered to their doorstep.
10. Giving Their Money Away to Food Delivery Portals
Third-party food delivery solutions are easy to onboard. Plus, they take care of delivering the food to customers. All you have to do is accept and prepare the order. Sounds easy, right?
But, they take hefty commissions on every order (ranging between 15-30%). Moreover, you don't get any information on the customer except their name, meaning you cannot target them with personalized marketing campaigns later.
The Solution: Create your own food delivery portal. Though it could be costly, it will be a one-time investment in your restaurant. You won't have to pay any commissions on orders, thereby increasing your profit margin in the long run.
Eatance , A restaurant website builder provides stunning sales optimized websites . Don't forget to give it a try!

Wrapping Up
Running a restaurant successfully requires implementing various strategies to get more orders and foster loyalty. At the same time, you cannot make these ten mistakes. If not, you will likely lose customers to your competitors and see a decline in sales.
Ready to get started? Contact us today to get your online food ordering system today!